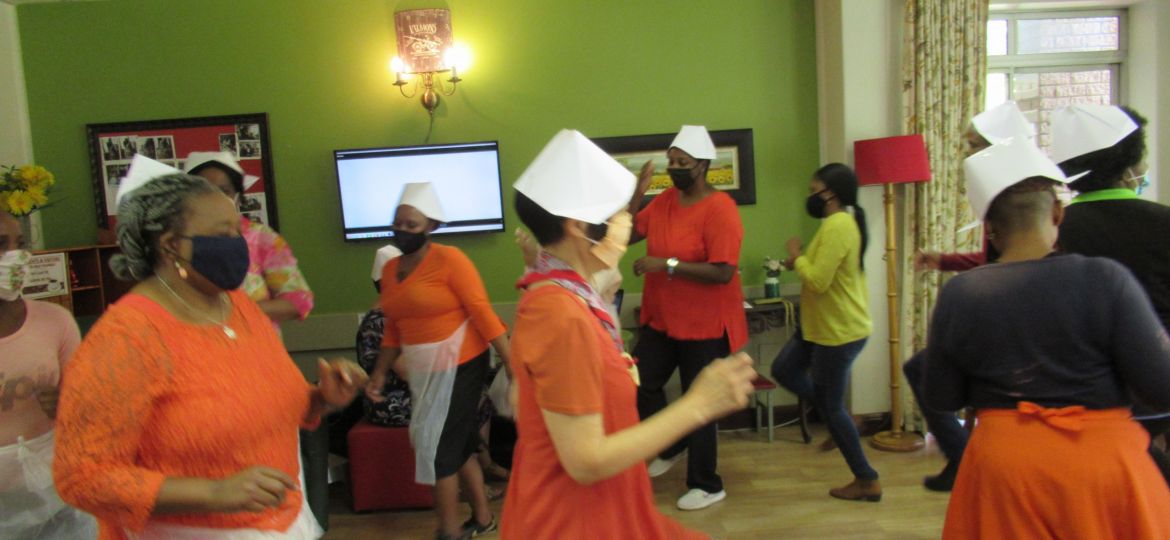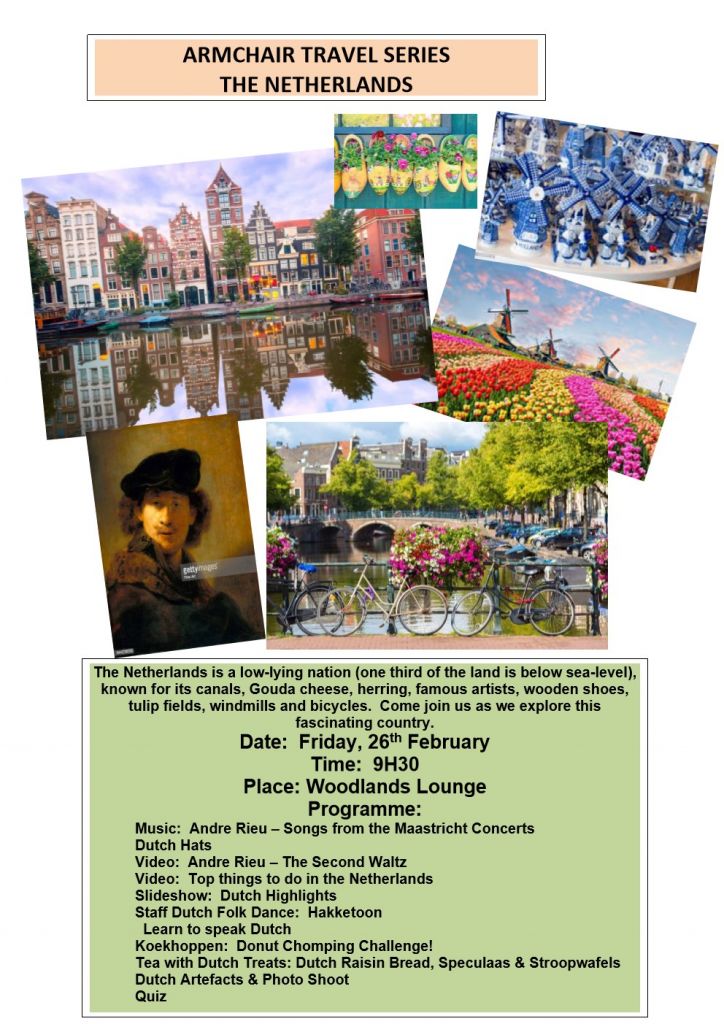 Ron Smith Care Centre residents and staff who live and work on the Woodlands wing had a wonderful time 'visiting' The Netherlands recently.
Ten of the residents from this wing had actually been to Amsterdam in the past, and this Armchair Travel session brought back very fond memories for them all.
Residents Ron Adcock and Argentina Smith, along with several staff members, had great fun participating in the traditional Koekhoppen Competition (Donut Chomping Challenge) and this provided much hilarious entertainment for all.
Ethelwynne van Eck emerged as the Quiz Champion on all things Dutch and Xolani Zondi, James Mokoena and Zuko Ndamse, the three male special carers who participated in the Koekhoppen and Dutch Folk Dance, provided a bit of excitement!
At teatime, the stroopwafels (from De Backery in Edenvale) were a firm favourite, with Jill Jones saying that in the past, she could happily devour a whole packet herself! A most enjoyable morning was had by all!
Enjoy this video of staff members doing a traditional Dutch folk dance: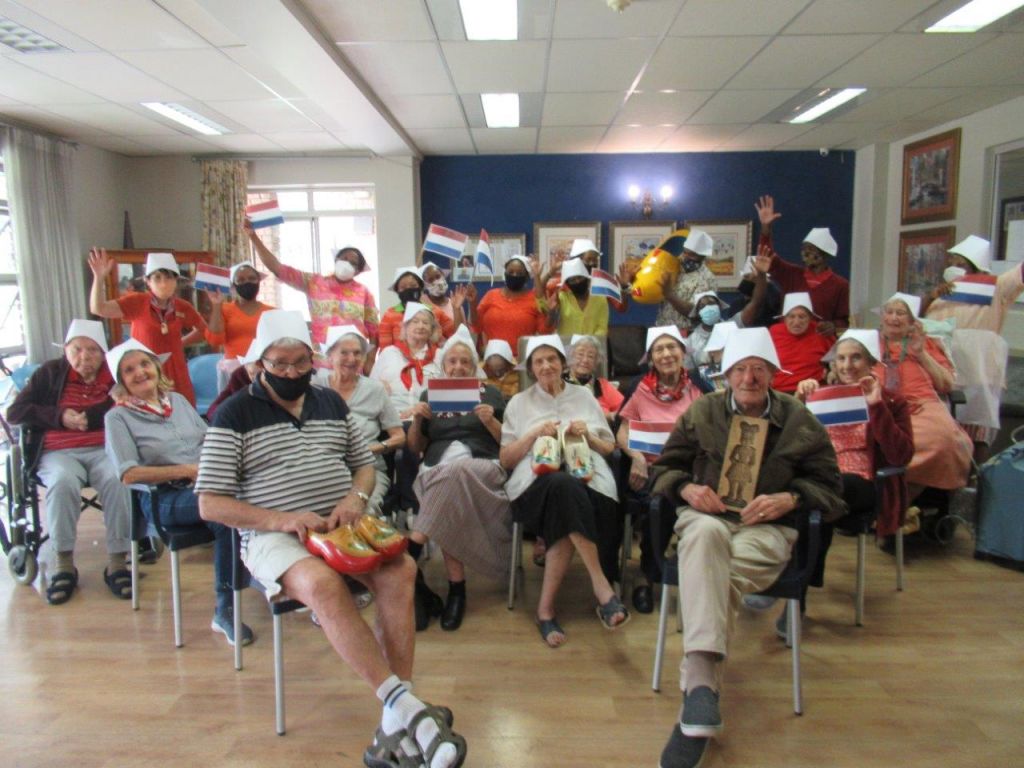 Vaarwel!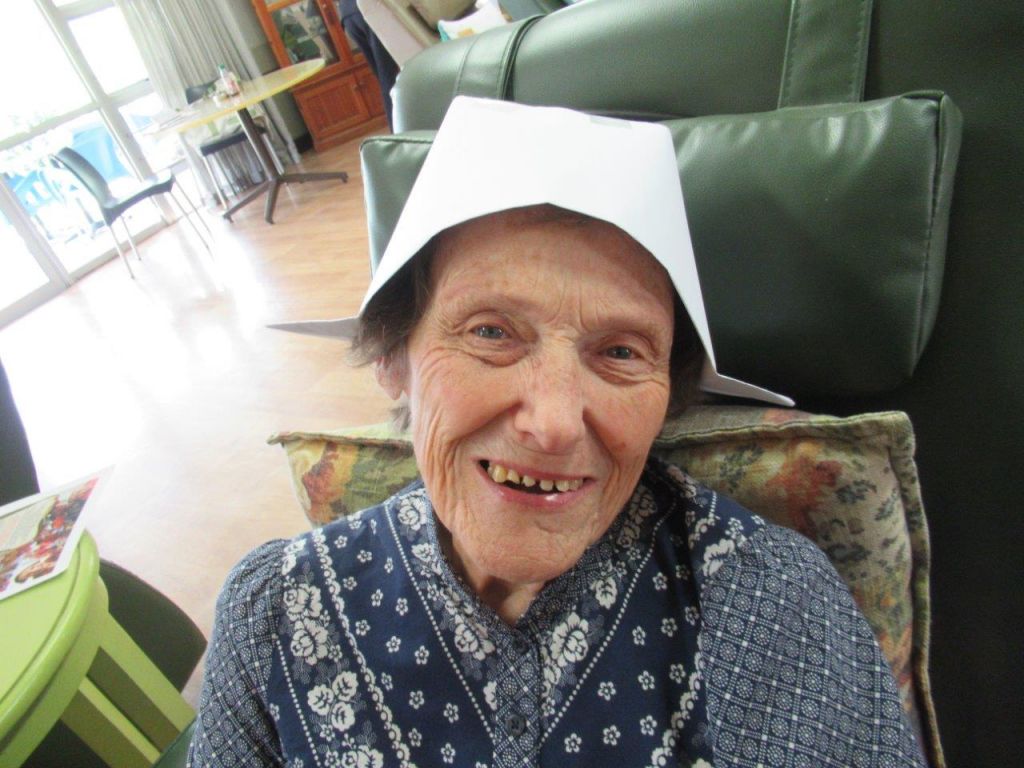 Argentina Smith.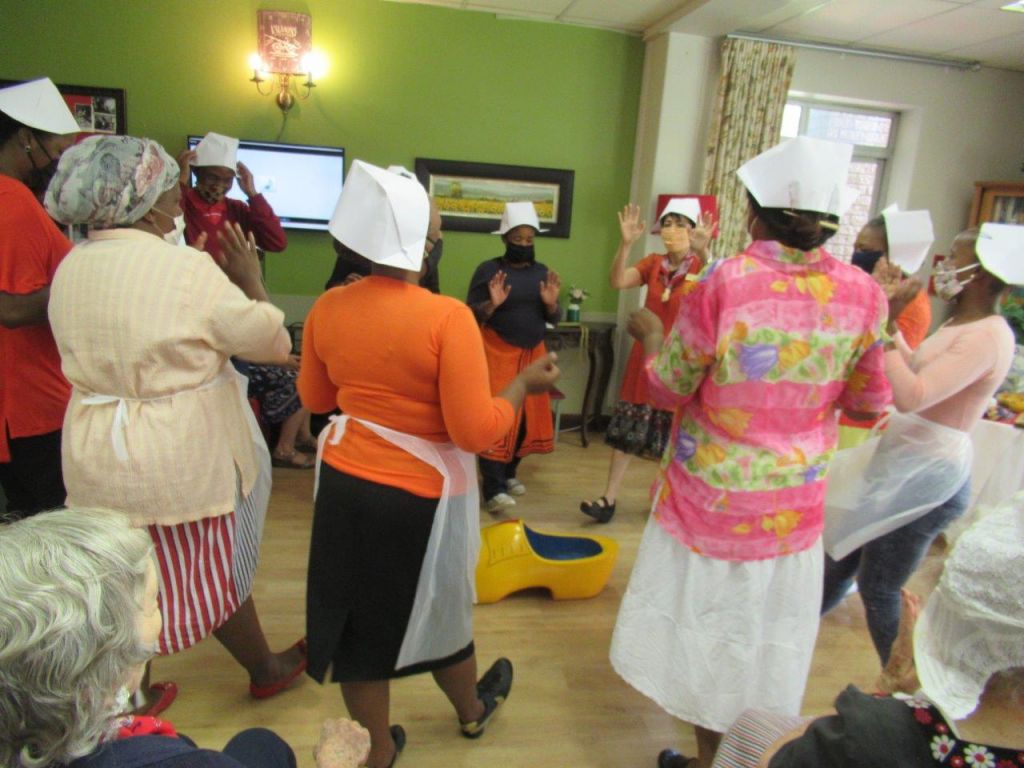 Folk dancing.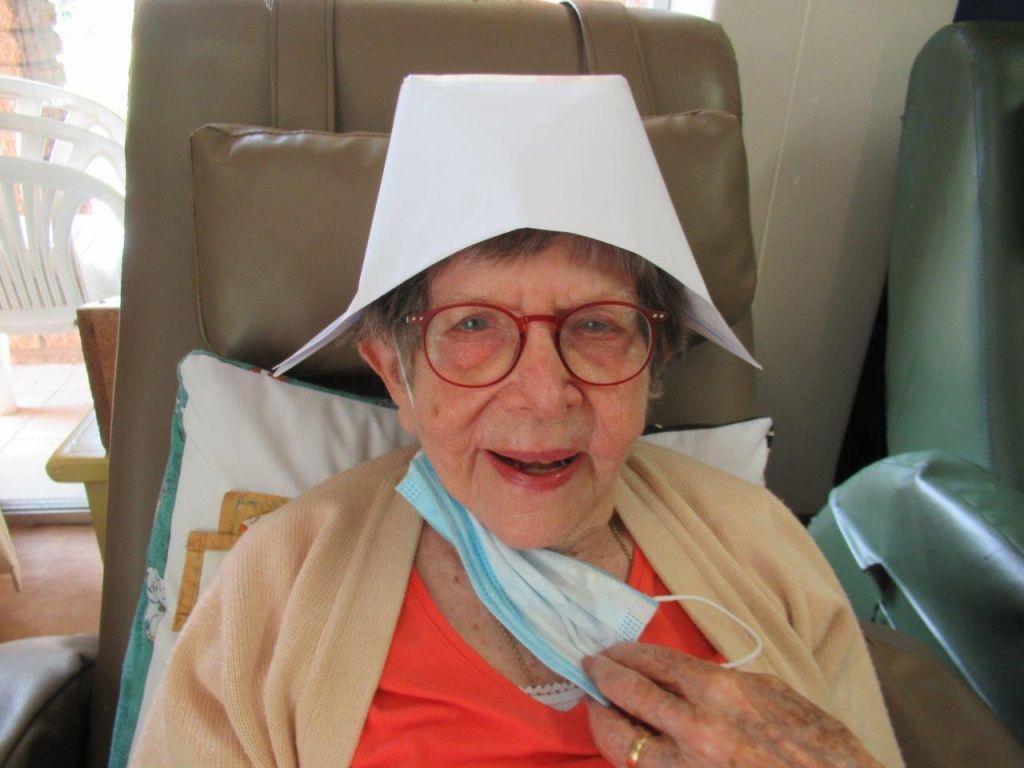 Sarah Goldberg.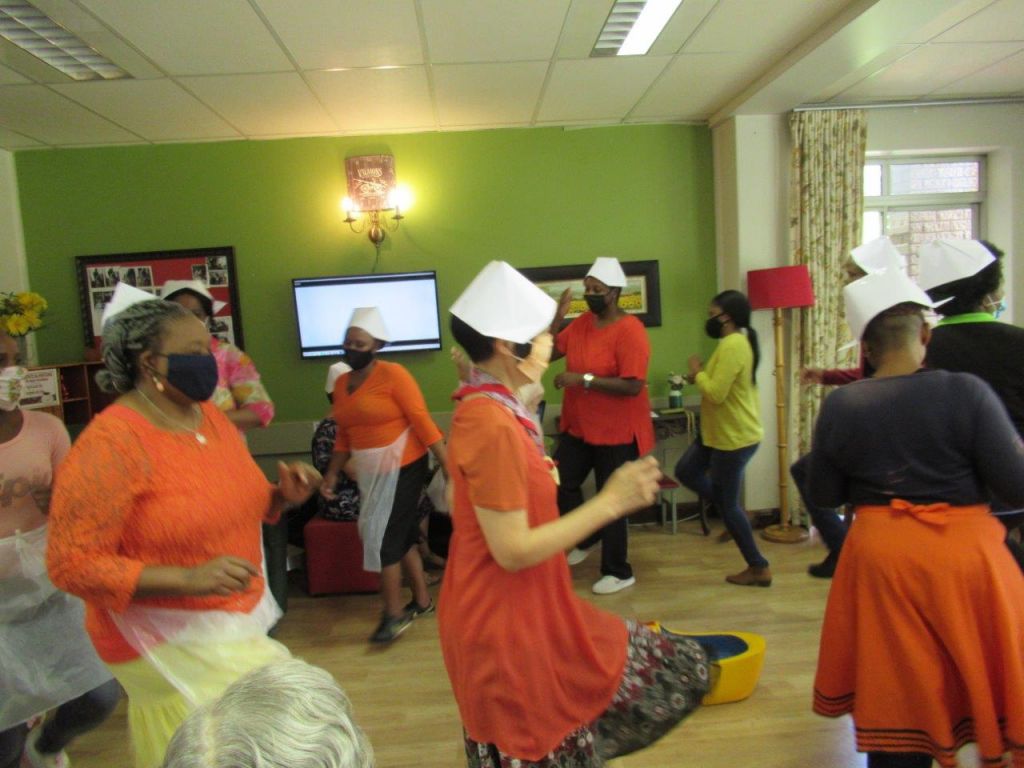 Woodlands wing staff perform Dutch Folk Dance: Hakketoon.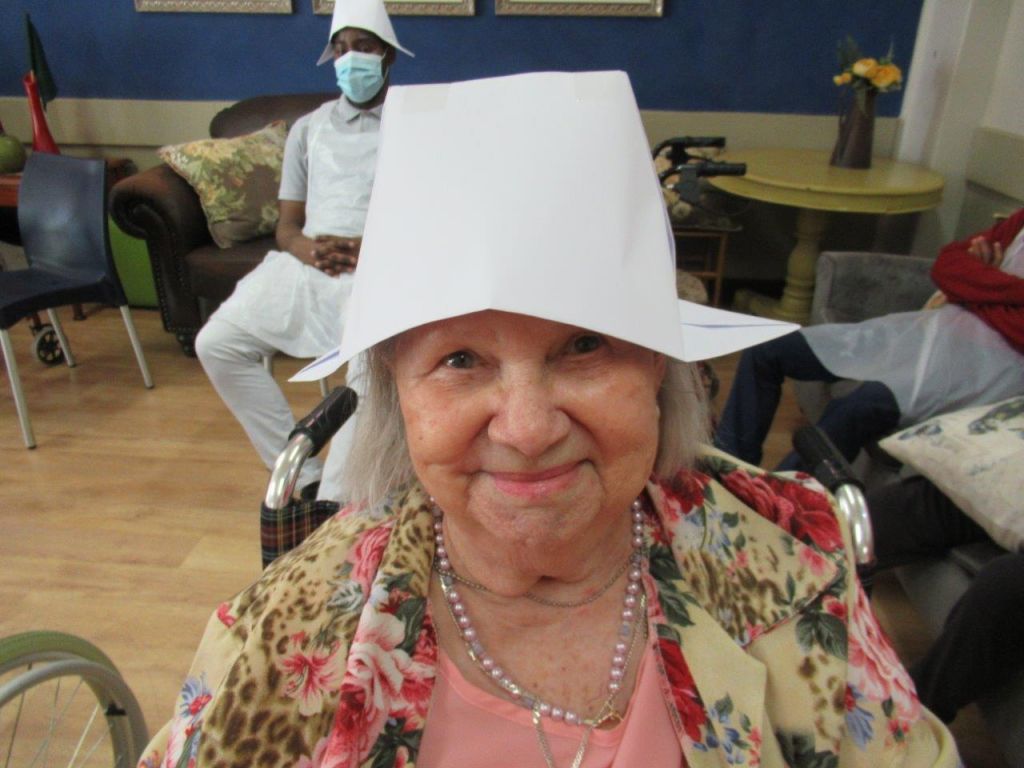 Jessie Pickard.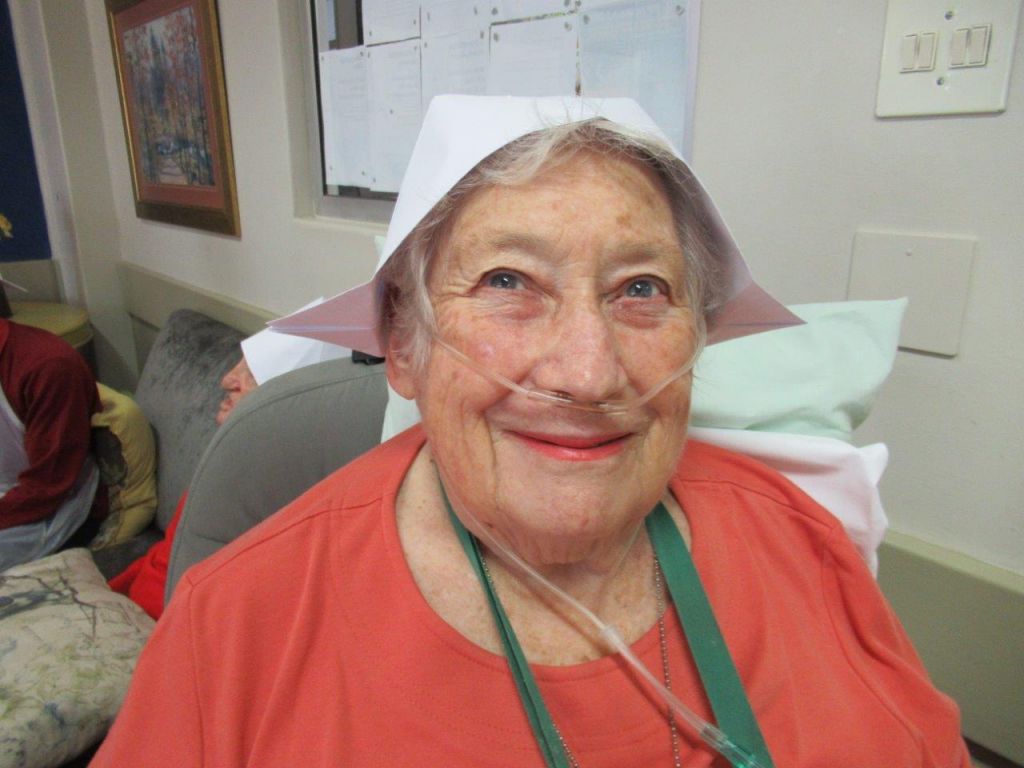 Jill Jones.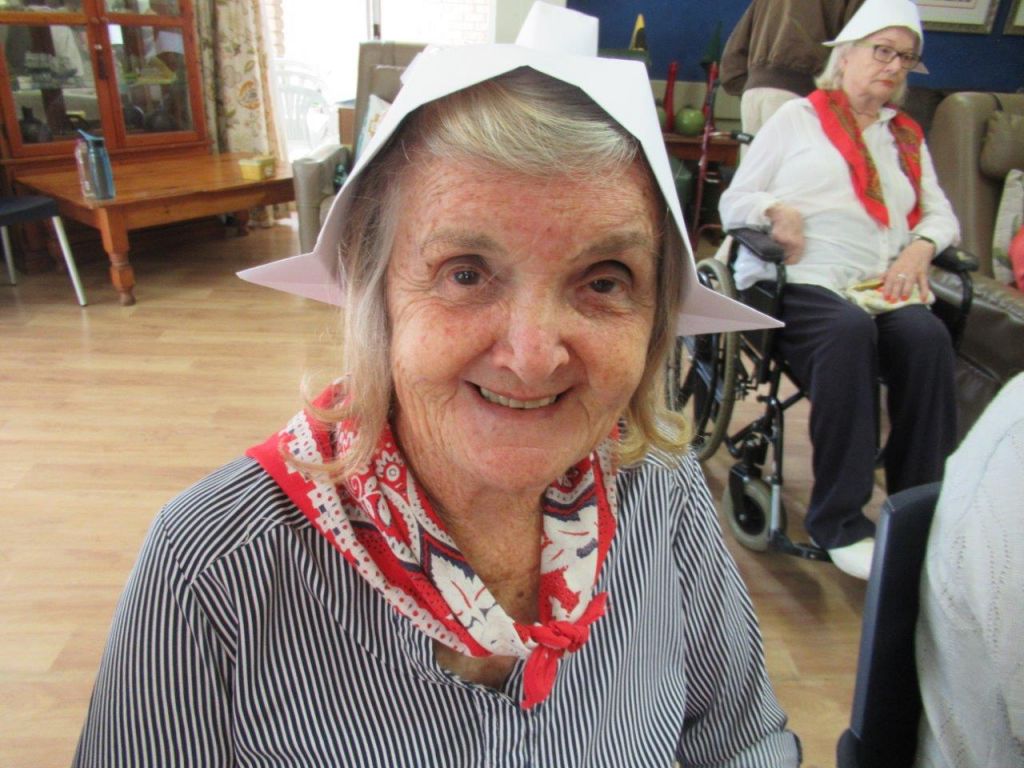 Joan Abbott.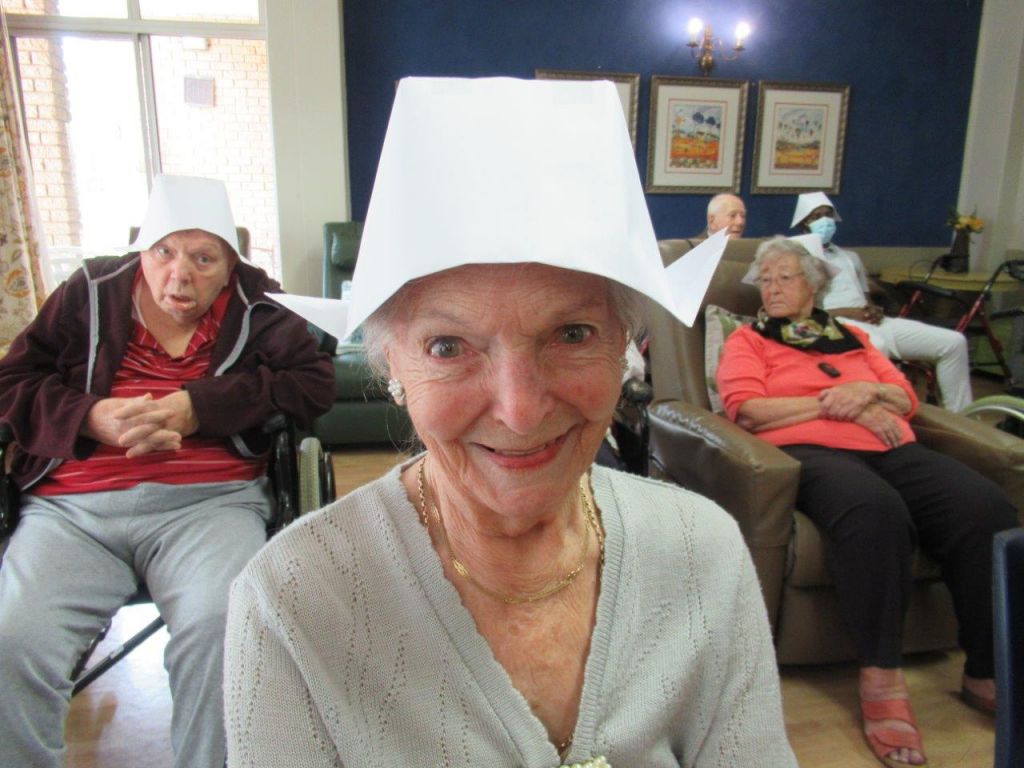 Pearl Porter.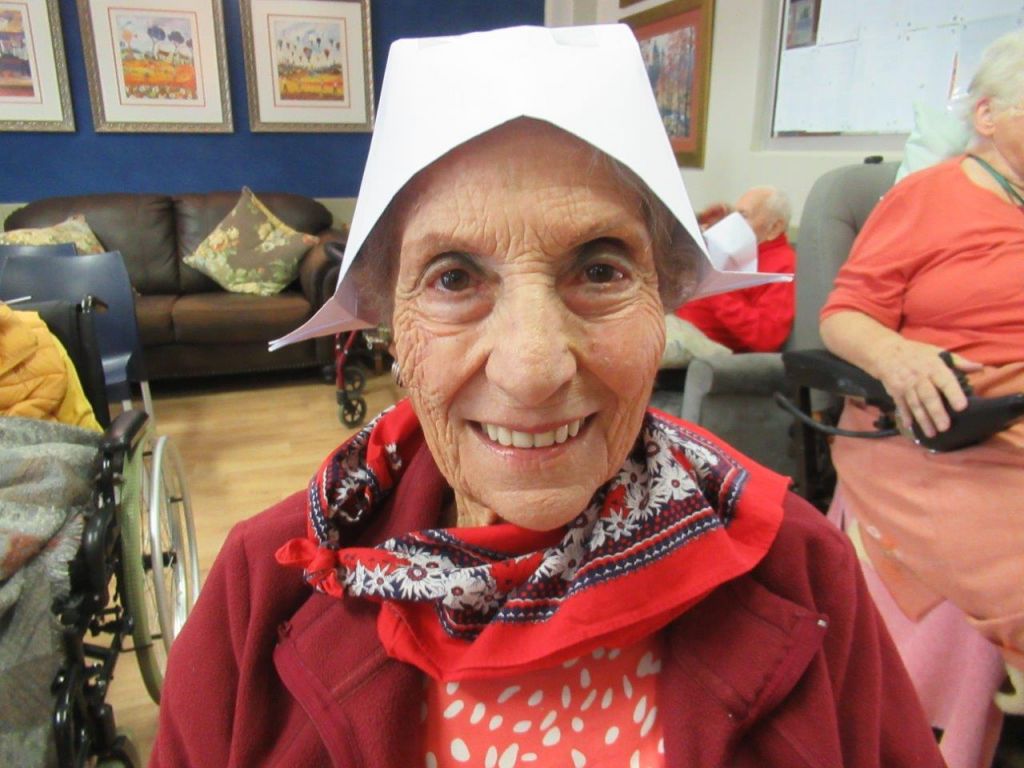 Elaine Cohen.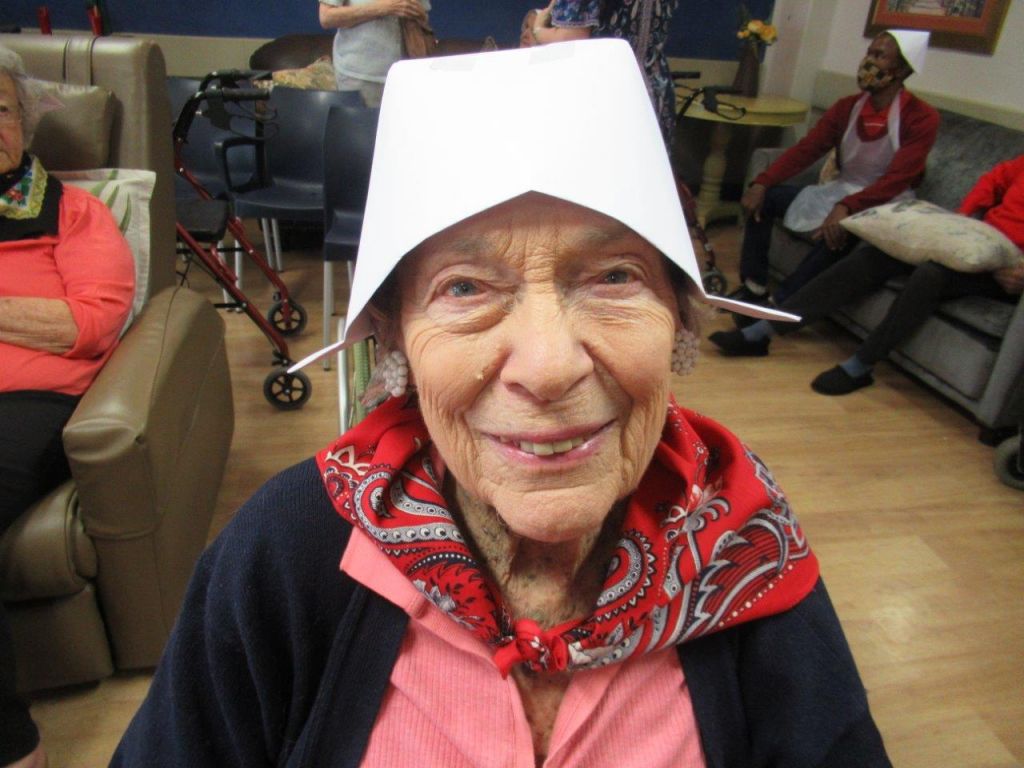 Pamela Mintz.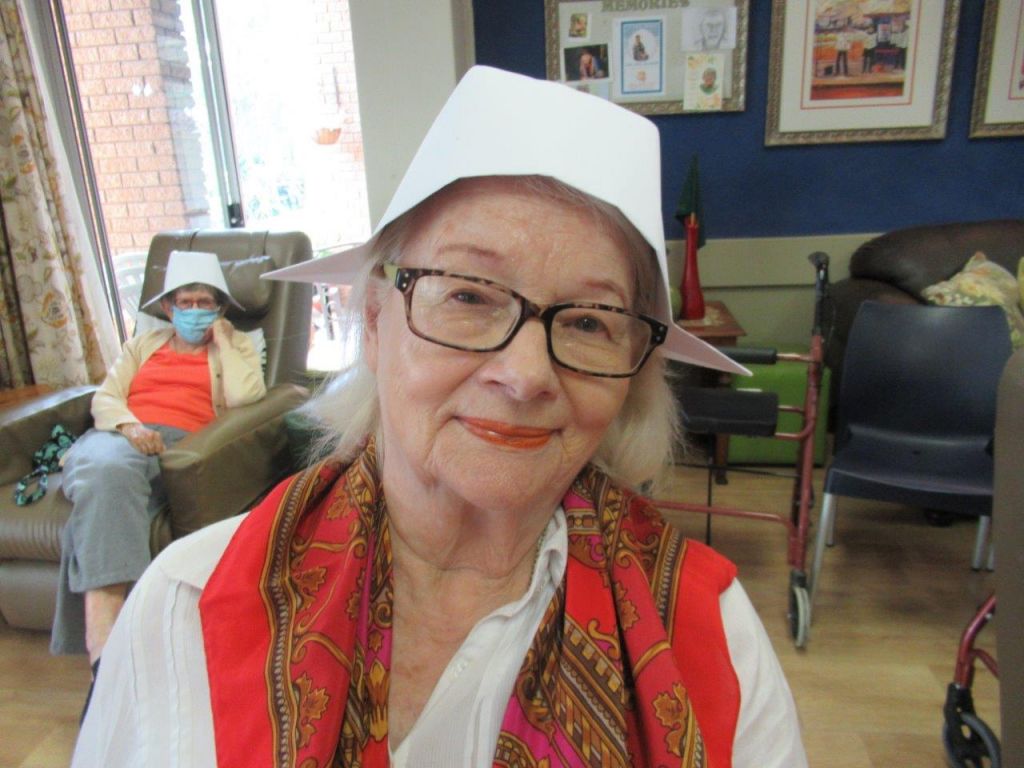 Ethelwynne van Eck.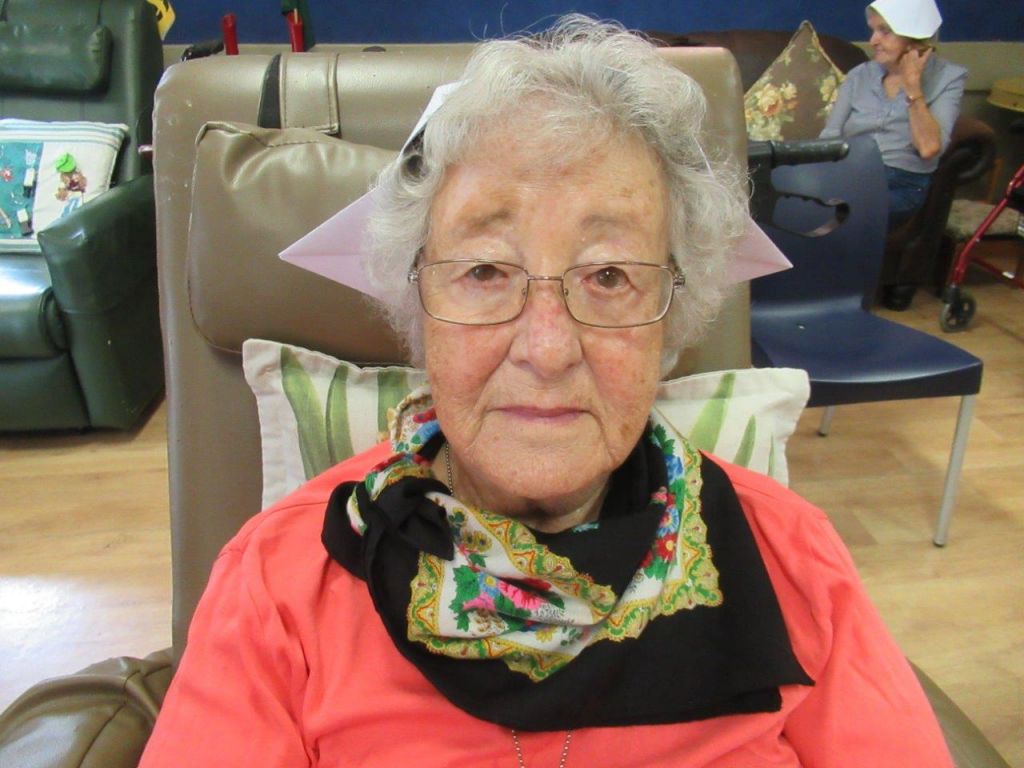 Henriette Oosthuizen.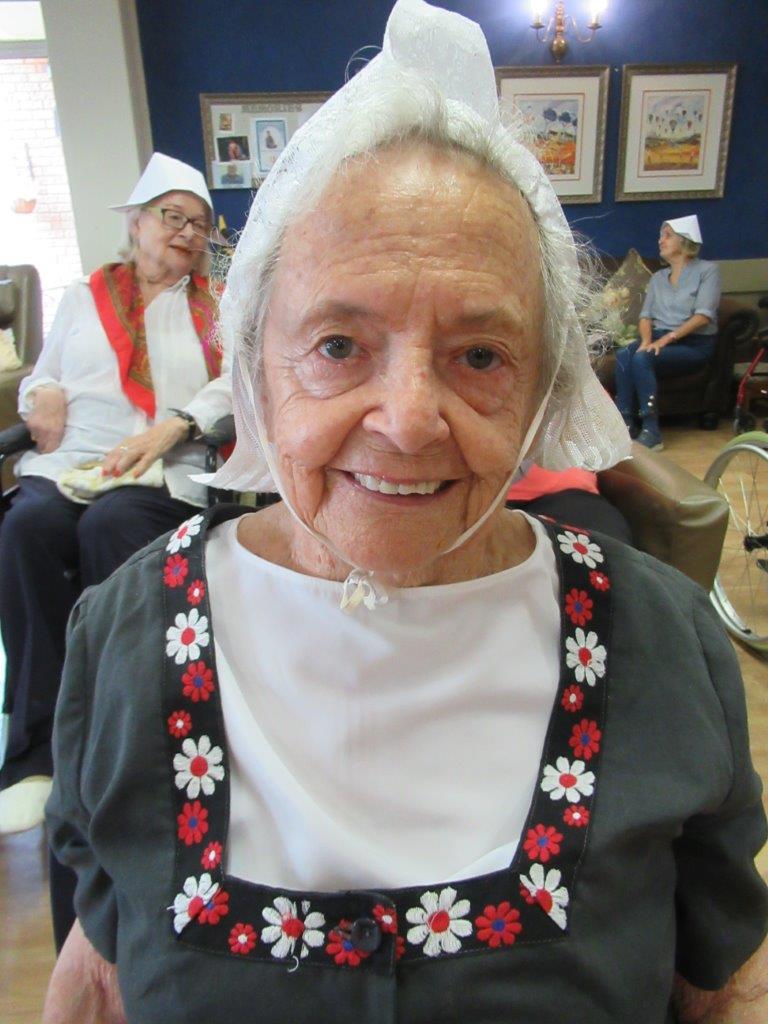 Yvonne Yardley was delighted to wear this traditional Dutch costume.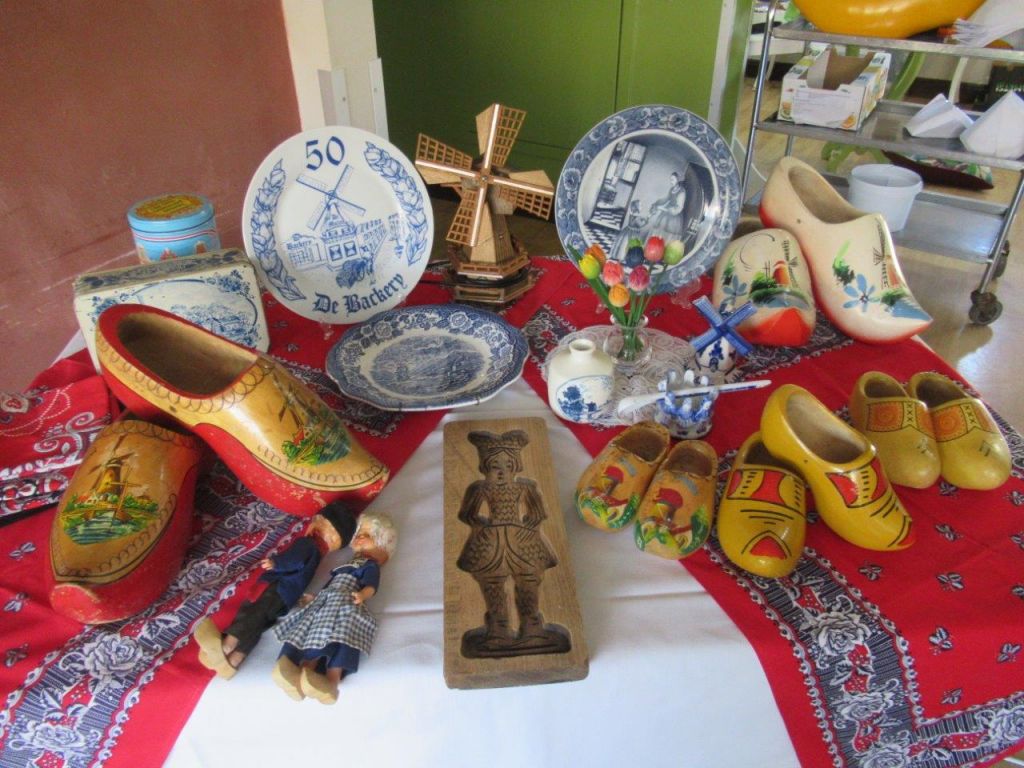 A display of knick-knacks that represent Dutch culture.