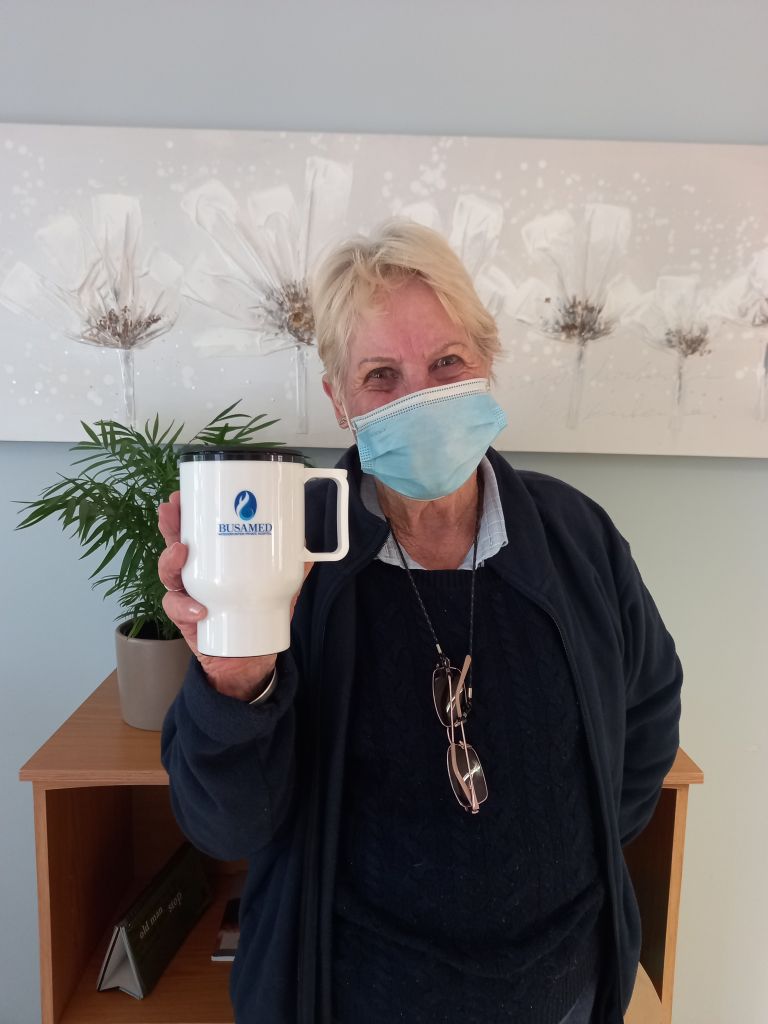 Rand Aid's Thornhill Manor retirement village residents and staff were recently each given a special, non-breakable mug by the Busamed Modderfontein Private Hospital Orthopaedic and Oncology Centre to keep their drinks warm.
Busamed's Group Brand Marketing Manager Taryn Laas visited Thornhill Manor with her colleagues Egon Vivier, the Hospital Manager, and Ryno van Jaarsveld, the Nursing Manager.
"The Busamed team updated our staff about the doctors who practice at the hospital. They also wanted to learn more about Thornhill Manor, care in our independent living homes and how Rand Aid's care centres work," says Thornhill Manor Manager Esme Erasmus.
"When Covid-19 permits, they will make arrangements for their specialists to conduct talks and presentations at Thornhill Manor, to inform residents about a number of important issues that affect the elderly," she adds.
The Busamed 'keep warm' tea/coffee mugs are easy to hold and drink from and won't break if they fall.