Rand Aid's Inyoni Creek retirement village celebrated Arbor Week in early September.
Servest kindly donated a tree to each of Rand Aid's retirement villages. Servest and Inyoni Creek planted its Olea (wild olive) tree among the other wild olives near the clubhouse. We now refer to it as Olive Grove," says Inyoni Creek's manager Jenny Tonkin.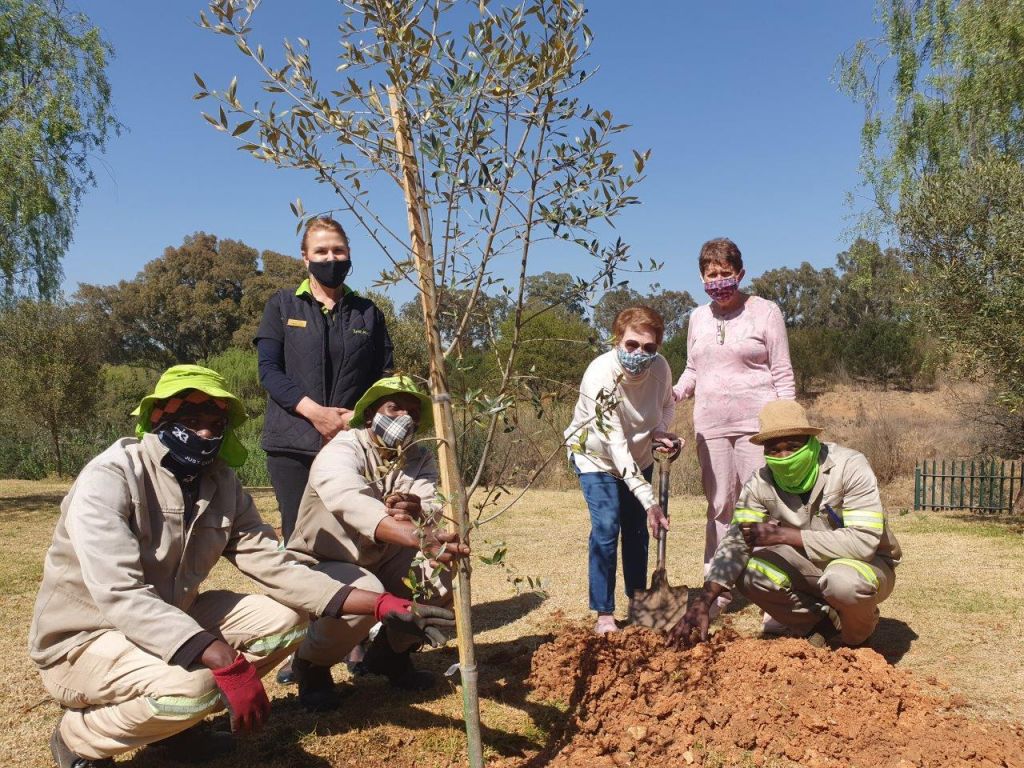 Pictured planting the tree are: Tshephang Mphlahlele from Servest; Inyoni Creek's deputy manager Marinda Looyen; Asaf Motsomane from Servest; Gwenda Kaplan and Veronica Feldman, both Inyoni Creek residents; and Dion Chauke from Servest.