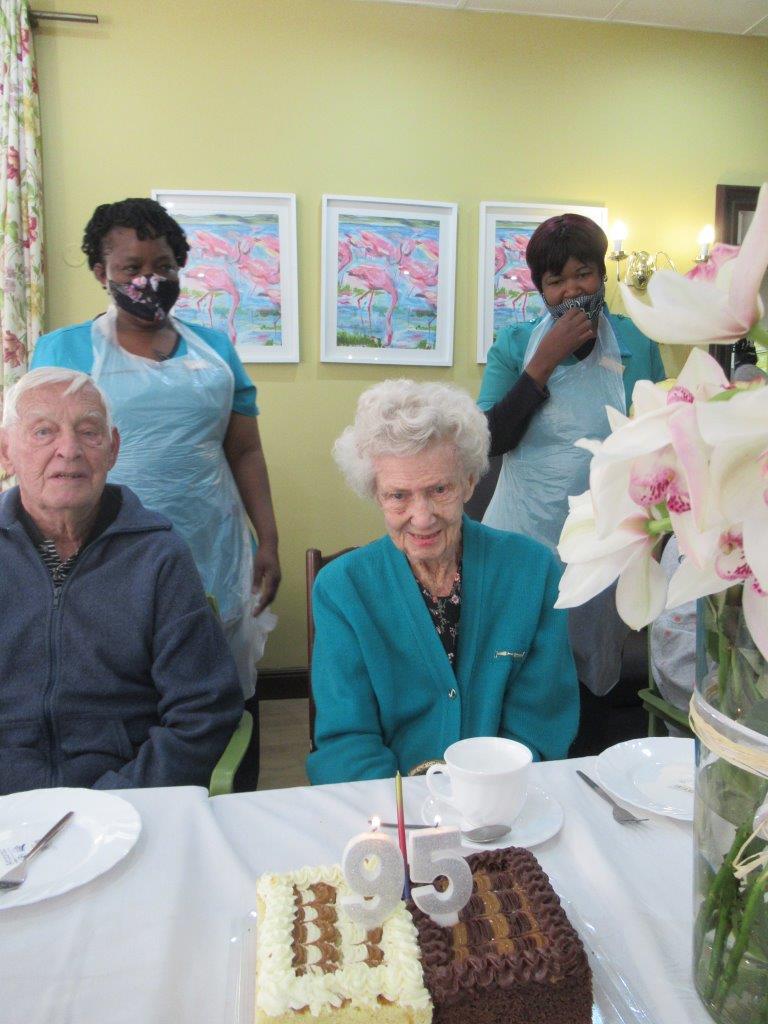 Ron Smith Care Centre resident Jose Poultney celebrated her 95th birthday on 14 September.
Born in Benoni, Jose says she spent many years in Springs, before moving to Bryanston. "I then lived at Rand Aid's Thornhill Manor retirement village for 18 years."
Jose was married to Hilton Poultney, who sadly died at the age of 54. She never remarried. "I have two sons, Clive who lives in Pretoria, and Denis, who lives in the United Kingdom. I also have five grandchildren and four great grandchildren," says Jose.
"I was a very good sportswoman and played provincial hockey. I also played softball in my youth and tennis into my 80s," she adds.