For 12 years, the Inyoni Angels have been part of the lives of the residents of Thembalami Care Centre in Lombardy East.
Both the Inyoni Creek retirement village and Thembalami are run by Rand Aid Association. The residents of Inyoni Creek have found joy over the past years in bringing cheer to the men and women who live at Thembalami, which incorporates the Max Ordman Deaf Association (MODA).
Many of the care centre residents have little more than their government grants to cover all their living expenses, and the Inyoni Angels – a group of caring residents from the retirement village – work tirelessly to make birthdays and other special occasions, like Christmas and Easter, memorable.
Monthly birthday bashes are hosted, with a lovely tea for all residents and gifts for those who have a birthday in that particular month.
March's celebration was held on the 21st and each birthday celebrant received a beautiful home-made blanket from the Angels.
"Since becoming involved, the Angels have never skipped a month. Our heartfelt thanks goes to founding Angel Val Bartram and the other amazing Angels," says Thembalami deputy manager Elize Raath.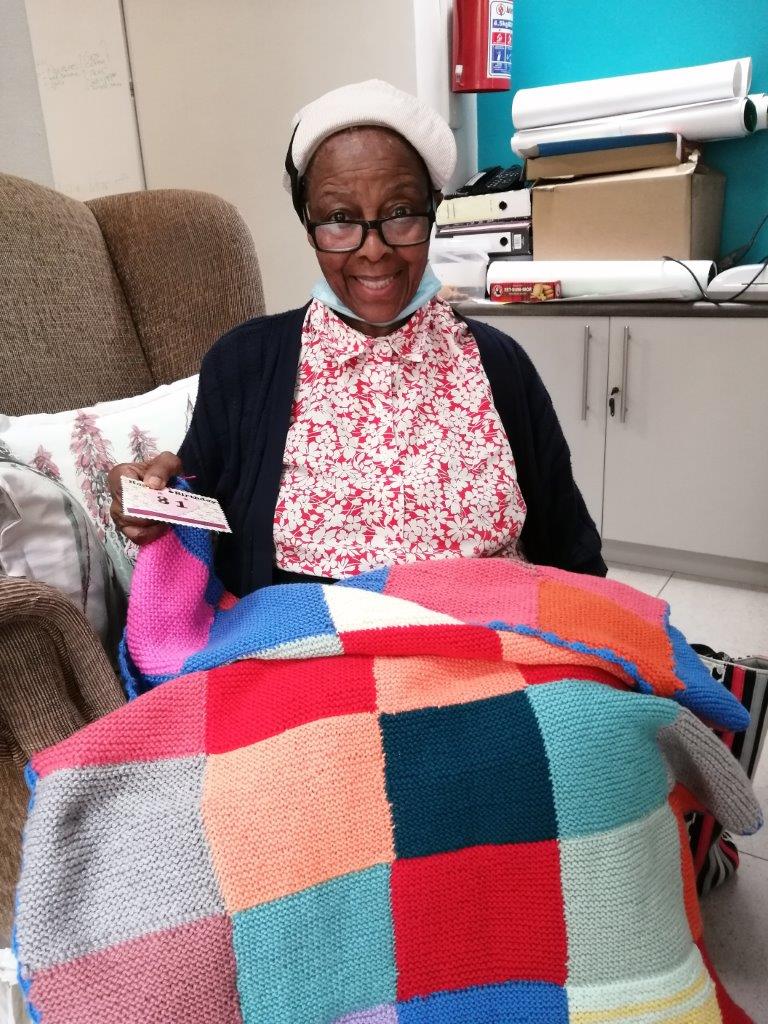 A smiling Patricia Maki with her blanket. Her 81st birthday was on March 15.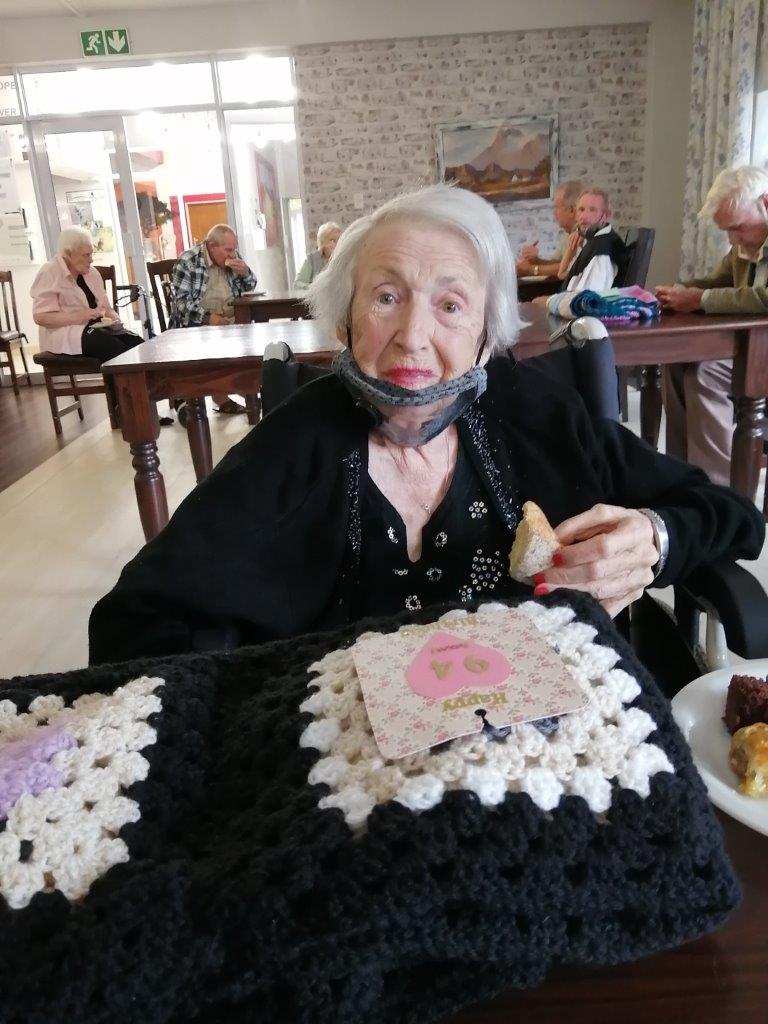 Margaret Turner turned 94 on March 25.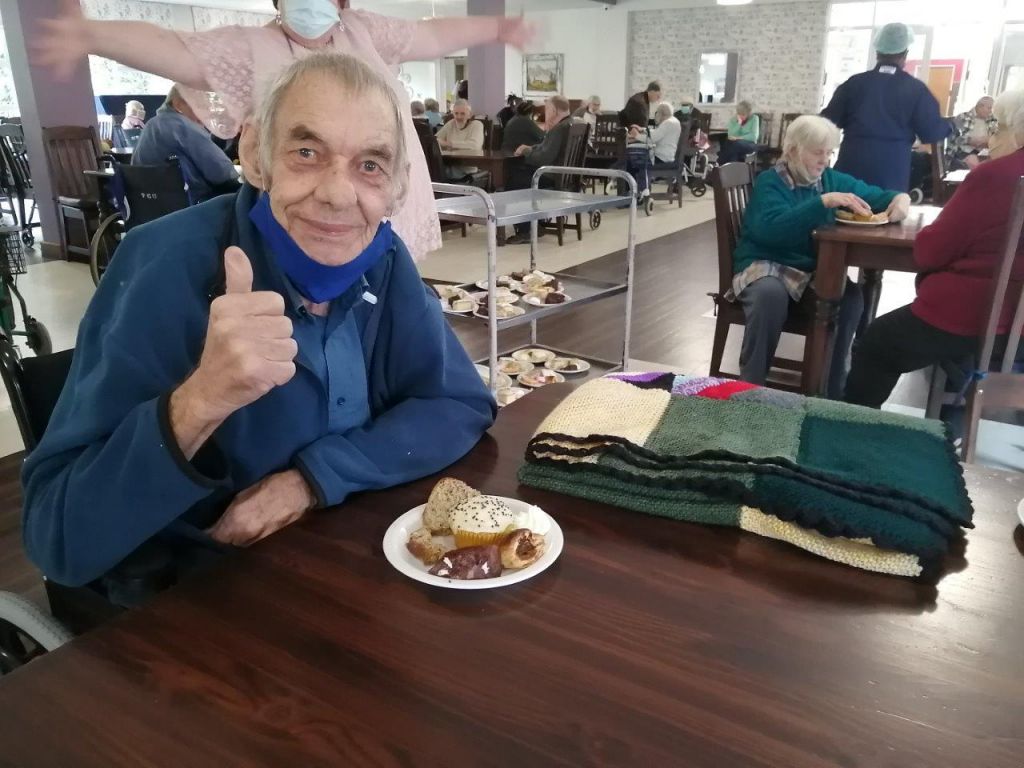 Thumbs-up from Thomas Mans, a MODA resident who turned 71 years old on March 21.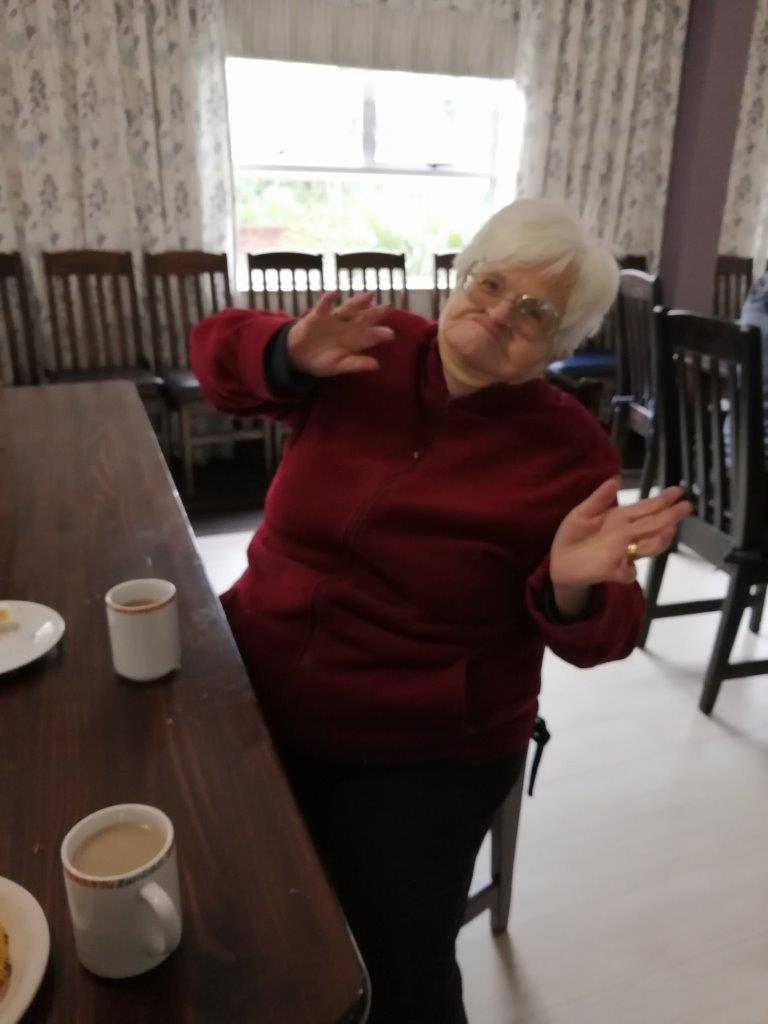 Rosalie Jones in a happy mood.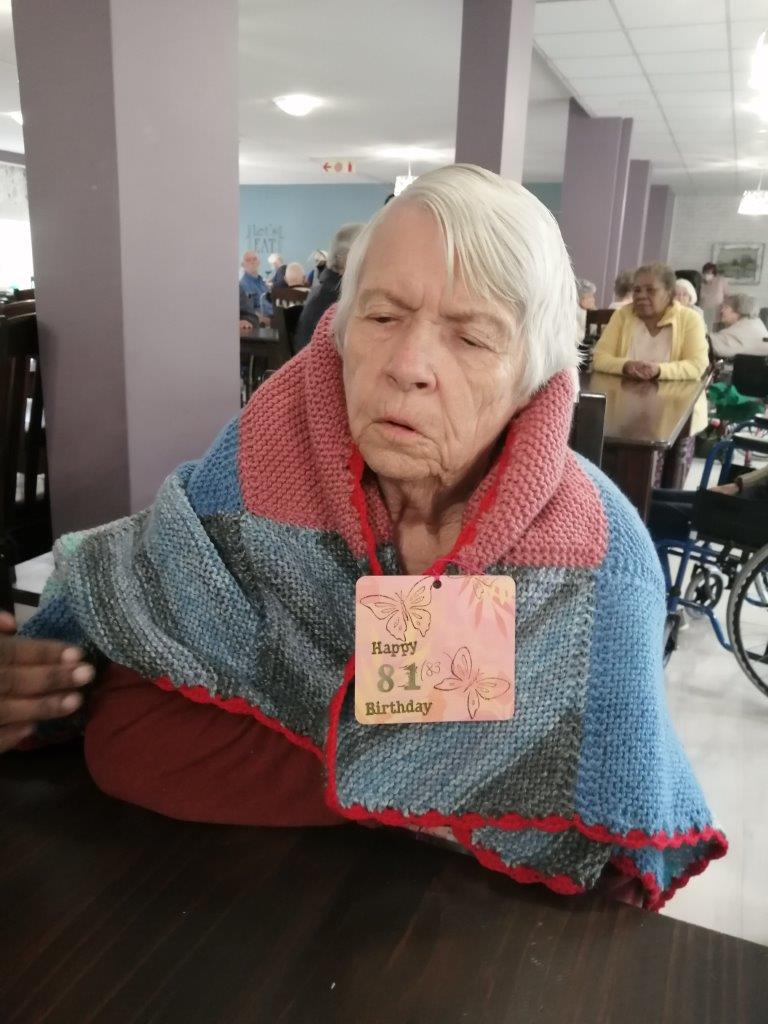 Pamela Rebuli turned 81 on March 31. Her husband, Vito Rebuli, who lives at Rand Aid's Elphin Lodge retirement village, joined in the fun and came bearing extra cake.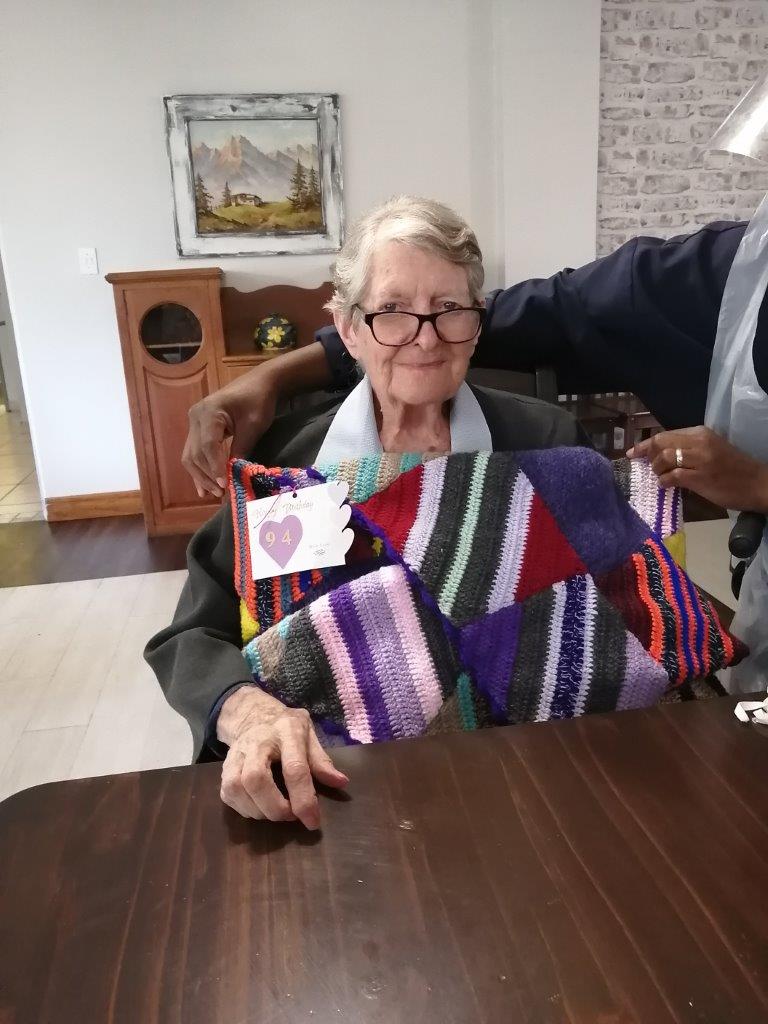 Shirley Phillips, who turned 94 on March 8, was pleased with her hand-made blanket.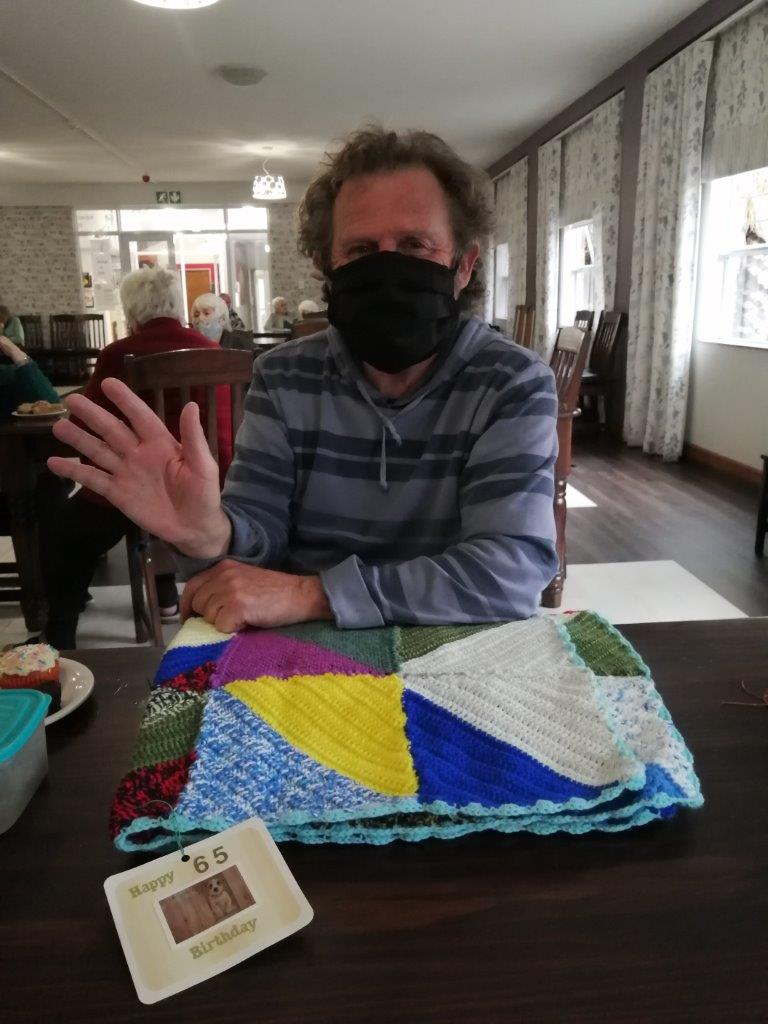 Shaun White, a MODA resident, turned a young 65 on March 26.