Rand Aid's Elphin Lodge retirement village residents will soon be able to again enjoy the village's beautiful dams, resident water birds and spectacular gardens, from the comforting shade of a brand new lapa.
The village's old lapa was erected at Elphin Lodge after being moved from a property that used to house Wedge Gardens Treatment Centre.
"The lapa was well-used by Elphin Lodge residents for community gatherings and braais, and by staff at Ron Smith Care Centre who brought residents to the lapa for lunchtime braais prior to the Woodlands' lapa being built," says Elphin Lodge manager Helen Petrie.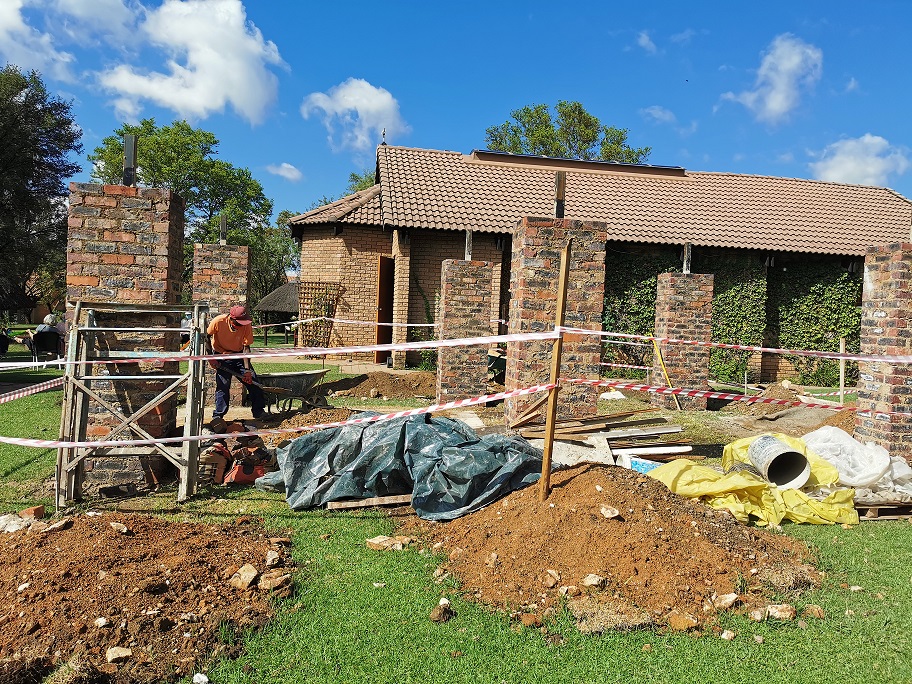 "It was also especially useful during the Covid-19 lockdown, when the first outdoor meetings tentatively took place," she adds.
While the lapa was well placed for beautiful views of the dams, a storm water drain unfortunately ran underneath it. As the drain serves the driveway area, silt and debris would wash into the drain requiring regular rodding and clearing.
Over time it became permanently blocked, resulting in storm water runoff onto the lawn where the lapa stood and the ground becoming soggy in summer. The lapa, with its heavy thatching, eventually started to tilt. The heavy summer rains brought the problem to the fore and it was decided to replace the storm water drainpipes, which meant that the lapa had to be removed.
"Residents were really sad to see the lapa go and were adamant that a replacement was necessary and should be similarly positioned to take advantage of the ambiance and the view of the tranquil dams.
"Rand Aid's management was happy to replace the lapa and construction of a new lapa has already commenced. Building work is being closely monitored and the rafters have already arrived.
"It will be a multipurpose venue for our community and, as in the past, residents will use it for meetings, tea parties, braais and family occasions," says Petrie.