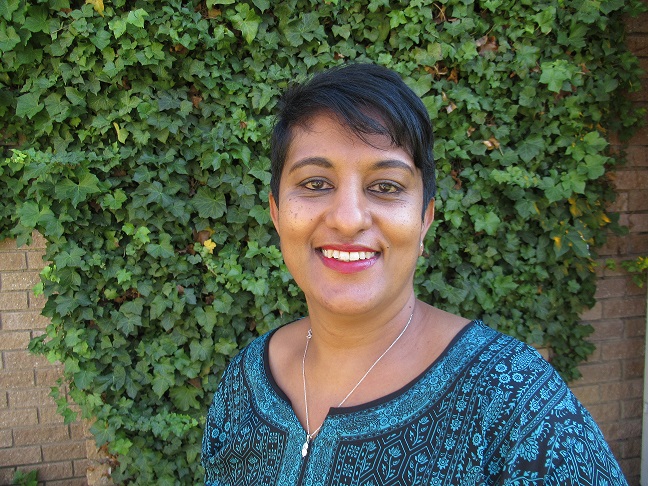 A huge congratulations to Rand Aid Association's Neeri Stroebel, who obtained her Bachelor of Commerce in Financial Management Degree from Unisa in March.
Sadly, her graduation ceremony will not be held to the coronavirus pandemic.
An Edenvale resident, Neeri started studying towards her degree in 1998, but put her studies on hold in 2007 due to personal reasons.
"When I was interviewed for my position at Rand Aid, the late chief executive officer Rae Brown asked me why I had not completed my degree. His question reignited the flame to complete my degree," says Neeri.
She commenced her studies again in 2017 and graduated this year.
Neeri joined Rand Aid's head office in the accounts department in January 2015. She now works in accounts at Elphin Lodge retirement village and Ron Smith Care Centre.
"For a long time in my career, I wanted to feel that I was making a difference. When I started at Rand Aid, I found that need was satisfied," says Neeri.
Neeri is married to George and has two sons, aged 10 and 18.
"The past four years were challenging, striking a balancing between work, studying and my home life. A lot of my studying was done from Friday nights to Sunday afternoons. My ability to complete my degree was largely done due to the support I received from my husband," says Neeri.
"Having completed my degree after such a long time has allowed me to see that anything is possible. I am extremely proud of myself for having worked so hard. I know that having a support system around me has also made a difference. The support I received from my work colleagues, husband and children has enabled me to achieve this goal.
"I remember once, when my son was in Grade 2, I was apologising for having to complete an assignment and I was not able to spend time with him. He said: 'It's ok mum, you are studying like I do at school'. This taught me that our kids watch and learn from us.
"The continuous encouragement I received from Helen, Zabeth and Ayanda motivated me not to quit. I will always be appreciative of the support that I received from them," says Neeri.
When she does have some down time, Neeri loves spending time outdoors, cooking and music.
As for the future, Neeri is taking this year off to enjoy some free time, but she is already planning ahead.
"I have my sight set on obtaining a Higher Certificate in Counselling and Communication Skills at the South African College of Applied Psychology. This course will enable me to partner my financial degree with another qualification that is ideal in this environment," says Neeri.