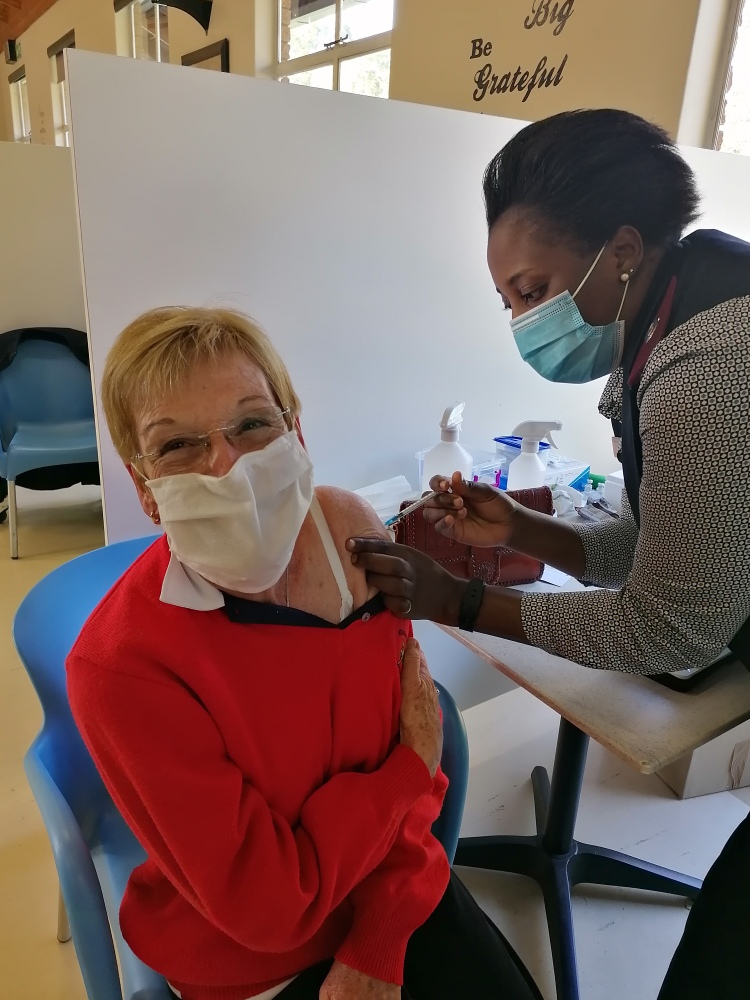 Rand Aid's Thornhill Manor retirement village has ensured the vaccination of all of its 280 residents in the past two days.
"The Thornhill Manor vaccination process ran very smoothly. A big thank you to all of the Elphin Lodge and Ron Smith Care Centre staff, especially Rand Aid's senior nursing manager Avril Maltman, for all of their hard work and organisation. This ensured that all of Thornhill Manor's residents received their first Covid-19 vaccine," says village manager Esme Erasmus.
"There were 10 vaccinators and many Rand Aid staff members who ensured that residents did not have to wait in long queues. Most residents were in and out in under an hour," she adds.
Many amazing compliments were received from residents to all of Rand Aid's staff who were involved in the process.
Thornhill Manor residents, Janet and Bob Davies, said: "We would just like to say a very big thank you to Rand Aid for the tremendous organisation involved with the administration of the Covid-19 vaccines. It was very efficient and well run and congratulations for everyone's hard work in bringing this difficult task so smoothly together."
Each resident received a cupcake, donated by the Chocolate Den in Edenvale, after their vaccination, which they really enjoyed.