Members of Thornhill Manor retirement village's Man Cave have gone above and beyond, creating a beautiful lock-up cupboard for the villages occupational therapy games and books.
Thornhill Manor's village committee asked the men from its Man Cave group to build a special, lock-up cupboard to house the village's occupational therapy games and some the book club's books in its community centre.
"They were extremely happy to oblige and showed their skill and talent during the project," says Jackie Scott, Thornhill Manor's deputy manager.
"They purchased the wood and all relevant items and began their task of measuring and designing what has turned out to be a job very well done. A hearty congratulations to them all," she adds.
"It looks magnificent and so professional! It shows how our residents use their excellent hobby skills for the benefit of the community," adds Zabeth Zühlsdorff, Rand Aid's general manager: services and advance division.
The Man Cave members will now put their skills to good use, building a wall of bookshelves for Thornhill Manor's library.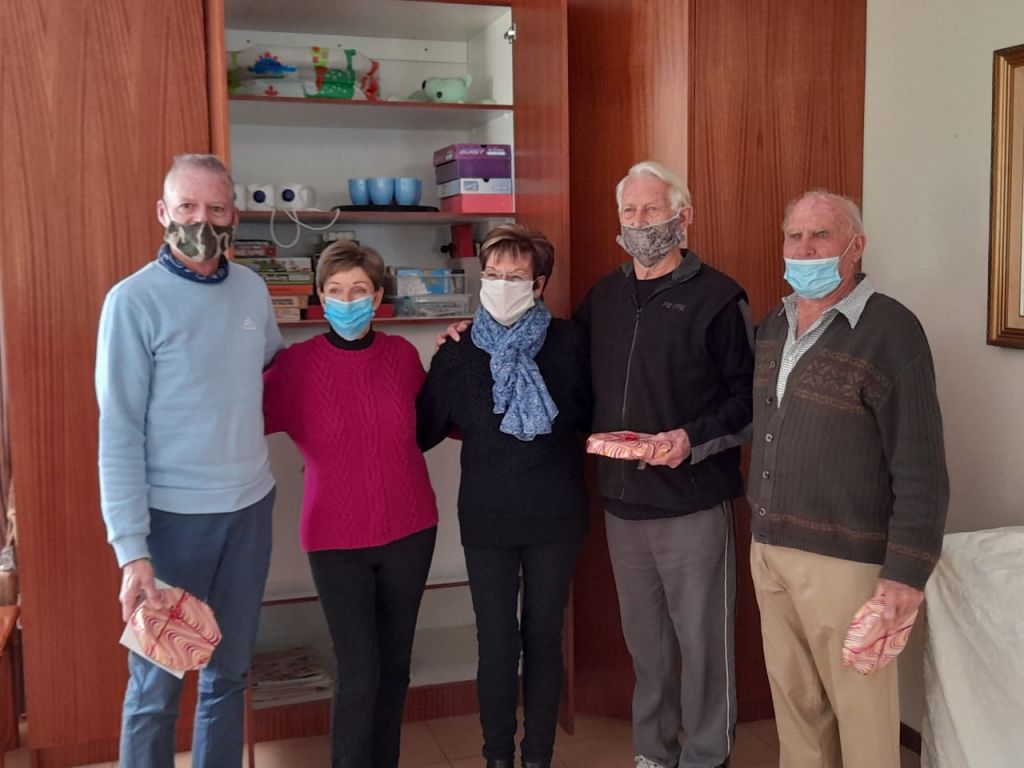 Thornhill Manor's book club ladies handing over thank you gifts to the men from the Man Cave.
Pictured are Andy Tasker, Carol Gaynham (book club chairwoman), Janet Davies (book club member), John van Leeuwen and Al Zylstra.
Members of the Thornhill Manor Man Cave who made the cupboard.
Pictured are Keith Williams, Johan Tjabring, Terry Riley, Al Zylstra, Andy Tasker and John van Leeuwen.