My life revolved around alcohol, says 51-year-old James Algera who recently celebrated 10 years of sobriety.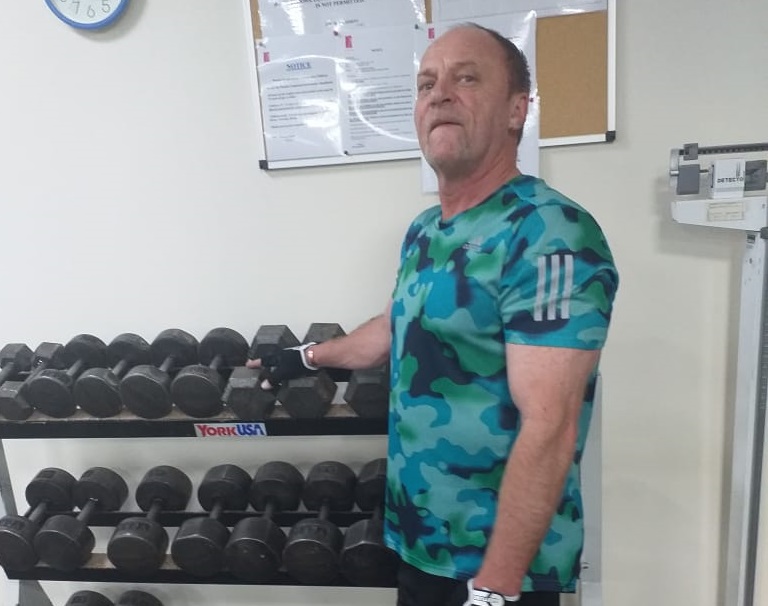 After growing up in Rustenburg in the North West, James – like all abled bodied South African boys at the time – was conscripted into the South African army for his national service. It was while in the army that 19-year-old James first started drinking.
It was to be a long 20 years before he got clean and in that time, alcohol nearly cost him his family and livelihood. Today, his life is on track and James says he is in a good place, working as a structural aircraft technician (sheet metal) in Saudi Arabia.
On July 19, 2020, he had been clean for exactly one decade and to commemorate the milestone, he sent an email of thanks to Wedge Garden's Adél Grobbelaar, who has headed up the Sanca rehab centre since 1998.
"Today, 10 years ago, I asked my work to allow me to be booked in at Wedge Gardens for alcohol abuse. I can proudly tell Wedge Gardens today that it has been 10 years and I have never touched a drink again. It has been a long and difficult road but with all Wedge Gardens' teaching and care, I made a difference in my life and society. Thank you, guys, so much for my time there and all the care you took of me," he wrote.
Looking back on his early days of drinking, James says that the impact of his addiction was initially 'not too bad'.
"As I got older, alcohol became a priority in my life – everything revolved around it," he says.
James was working in the aviation industry and he and his family were living in Kempton Park. "Those years, using alcohol was the in thing with the 'boys'.
Eventually, he hit rock bottom – unable to function properly at work or as a husband and father.
"My finances were in a bad way and I would drink to make my problems disappear. I would make up with a hangover each day and my problems just got bigger and bigger. Eventually, my wife said that I had to choose between the bottle and her and our children."
James had previously been told about Wedge Gardens by his employer and made the life-changing decision to ask for help, thus starting a new chapter in his life.
"The Wedge Gardens programme taught me to face life without using alcohol to cope," he says.
After leaving Wedge Gardens, James still faced a number of challenges in reclaiming his life. "It was difficult. I had to leave my old ways behind and get used to a new way of life – like fishing and camping without a beer in my hand. I avoided so-called 'friends' who, it turned out, only wanted to know me when I bought them drinks or drunk with them.
"I had to change my lifestyle and make new, sober friends. Basically, at the age of 40, I had to start over again. This time, my wife and two children were my priority."
James says that four years after leaving Wedge Gardens, his finances were still very shaky and he decided to apply for an aviation job in Saudi Arabia.
"By the grace of God, my application was successful and I have built a good career over the past six years."
James's wife lives in Saudi with him and their son spent three years there with his parents but now lives in Kempton Park with his sister, who is married and has given the Algeras two beautiful grandchildren.
James says he no longer thinks of drinking and describes his emotional state as strong and positive.
"My advice to people battling alcohol is to focus on God because He will help you through your struggles. Have faith and believe you will get through the recovery process. Forget the world and focus on yourself.
"Do not be afraid to ask your family or, if you are employed, your work for help. You will succeed; stay strong."
To contact Wedge Gardens, call 010 534 6596 or visit www.wedgegardens.co.za