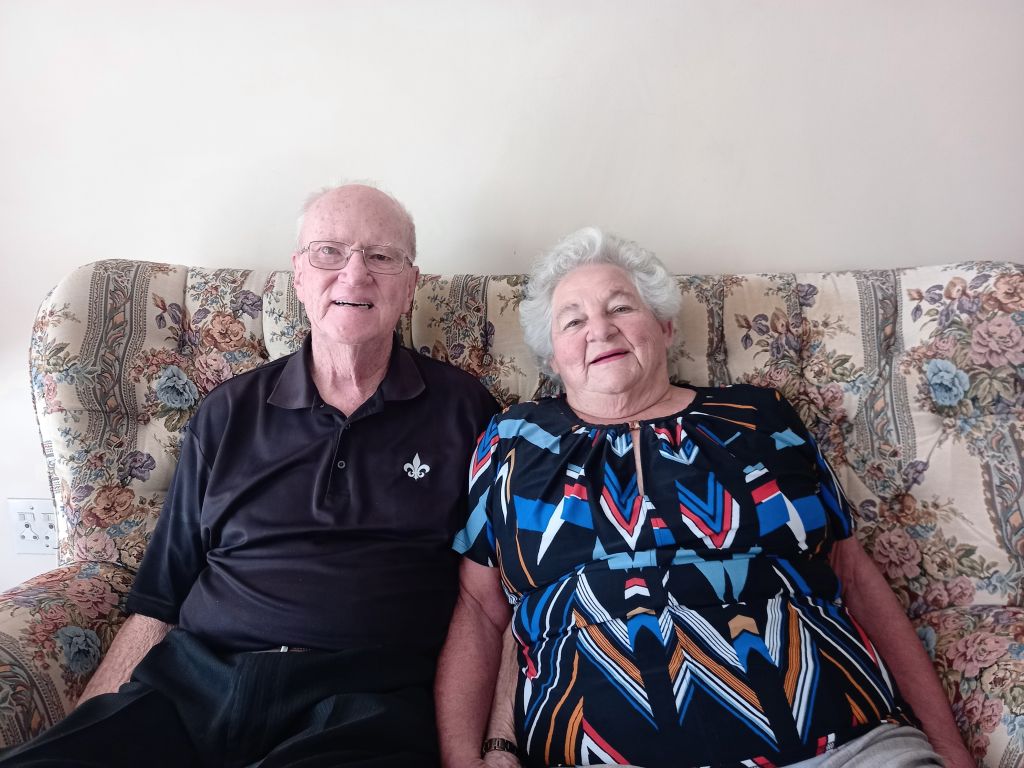 Thornhill Manor retirement village residents Charles and Yvonne Kennedy hit a major milestone when they celebrated their 60th wedding anniversary on 4 February.
Unfortunately, due the coronavirus pandemic, they couldn't celebrate this amazing feat with friends and family. But being together was all that mattered.
The inspiring couple was married at the Germiston Methodist Church and held their wedding reception in Bedfordview.
Yvonne (81), who was born on a farm in Bedfordview, worked at the Building Society for 10 years and at Rand Airport for 23 years; while Charles (83), who was born in Johannesburg, was in the printing industry all of his working life.
"We built our home in Bedfordview and lived there until 1990, before purchasing a townhouse in the same area. We moved to Thornhill Manor in 2004," says Charles.
"Michael, our son, is our pride and joy. We are also proud grandparents and are soon to have a great grandson, who will be born on 26 April," adds Yvonne.
The couple decided to move to Thornhill Manor as their life-long friends, Mike Verburg and Jean Landsberg, are Thornhill Manor residents.
Some of the couple's family members and friends also live in the village, including sister and brother-in-law Norah and Roy van Niekerk; their friend of 80 years, Barbara Wiggill; and other friends from Bedfordview, including Lorraine Blount and Gordon Drummond. They were also good friends with Aileen and Claude Burn, who have sadly passed away.
"Living at Thornhill Manor has been the happiest days of our lives," the couple agrees.