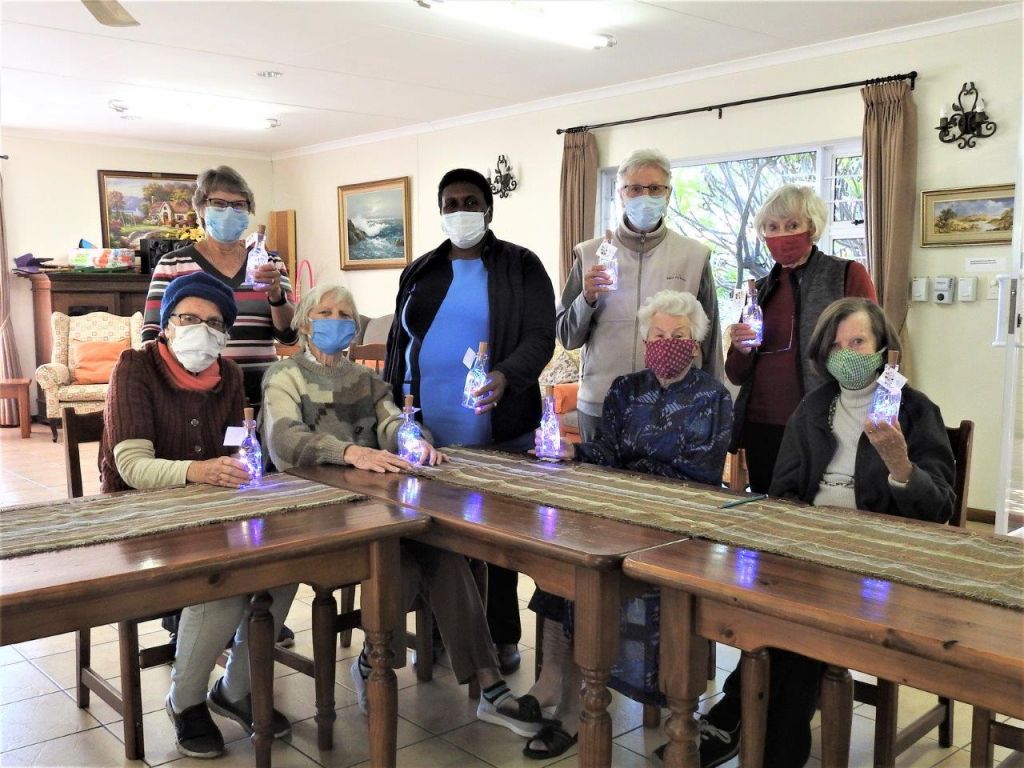 Thornhill Manor retirement village's resident occupational therapist Vicky Keenan is very involved with the village's Eden Alternative philosophy, which teaches us to see places where elders live as habitats for human beings rather than facilities for the frail and elderly.
Eden Alternative sees aging as a continued stage of development and growth and not as a period of decline.
As such, Vicky heads up the Rand Aid retirement village's walking group for frail residents – those who have carers and walkers – every Monday.
The walkers enjoy tea and biscuits after their walk and get together in the community centre to play games that Vicky made herself.
"The games are emotionally, physically and therapeutically beneficial to those who attend. They are geared to improve motor skills and co-ordination and assist residents to socialise to alleviate loneliness and boredom," says Thornhill Manor manager Esme Erasmus.
The walkers recently made a beautiful bottle filled with battery-operated flashing lights, and a Mother's Day tag for each one. They were pleased with their handy work.