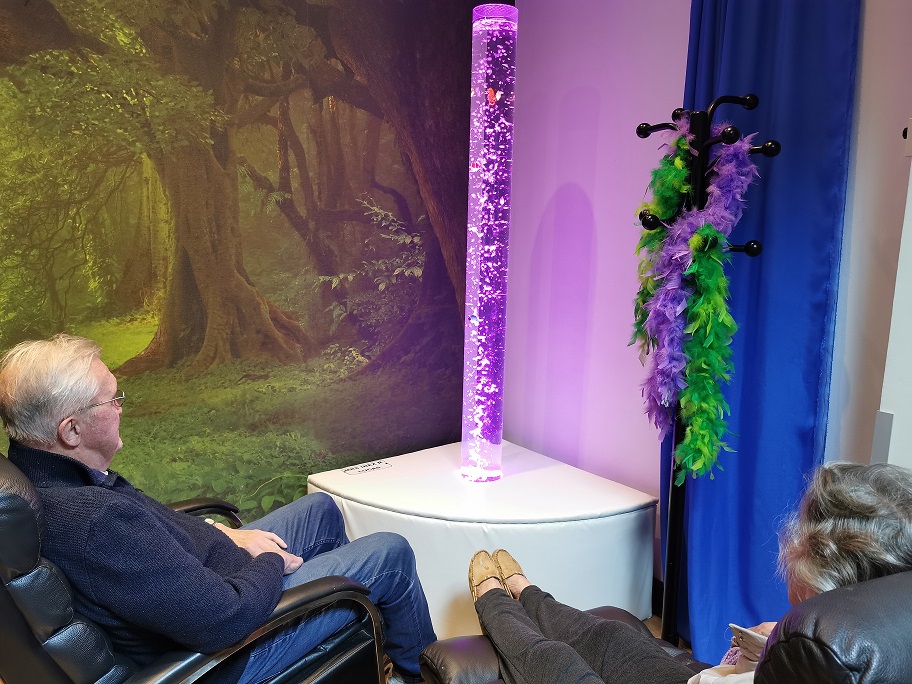 Rand Aid Association's Ron Smith Care Centre has installed Snoezelen multi-sensory equipment at River Lodge 3, its residential care wing for people living with dementia, to create relaxing spaces that help reduce agitation and anxiety, engage and delight residents and encourage communication.
"The Snoezelen philosophy and concept was originally developed in the 1970s in the Netherlands and has been used all over the world to help improve the quality of life for people with disabilities and other limiting conditions," says Rand Aid's senior nursing manager Avril Maltman.
She explains that studies have shown that the use of such multi-sensory equipment can have a positive effect on behaviour, mood, communication and functionality. The equipment has also proven to be therapeutic for staff as it improves their relationships with residents and increases job satisfaction.
Two special areas have been created on River Lodge 3.
"One area has been set up as a relaxing space, to calm the body and mind, while the other creates the opportunity to engage residents in appropriate and stimulating activities, taking into consideration their level of functioning and interests," says Avril.
The 'relaxation' area is equipped with a tall, Perspex bubble tube; fibre optic light strands; and a beautiful nature scene. The bubble tube is filled with water and, when switched on, is illuminated with LED lights which automatically cycle through eight bright colours as bubbles and plastic fish rush to the top of the tube.
The tube also vibrates gently, which is comforting to touch and sets off a therapeutic 'white noise'. The visual effect is calming and soothing, while also stimulating. The interactive fibre optic strands provide light that residents can safely touch, handle and hold. The lights are stimulating and hold attention, but are gentle on the eye. This can be a very comforting experience for residents.
The 'stimulation' area is equipped with an interactive projector, which projects images onto a specially made table. As the resident moves to touch an image on the table, the projector senses movement and triggers a response from the projected image. For example, when a resident touches a projected image of a fish swimming in a pond, the fish may swim away, colours may change and different images in the underwater scene may appear.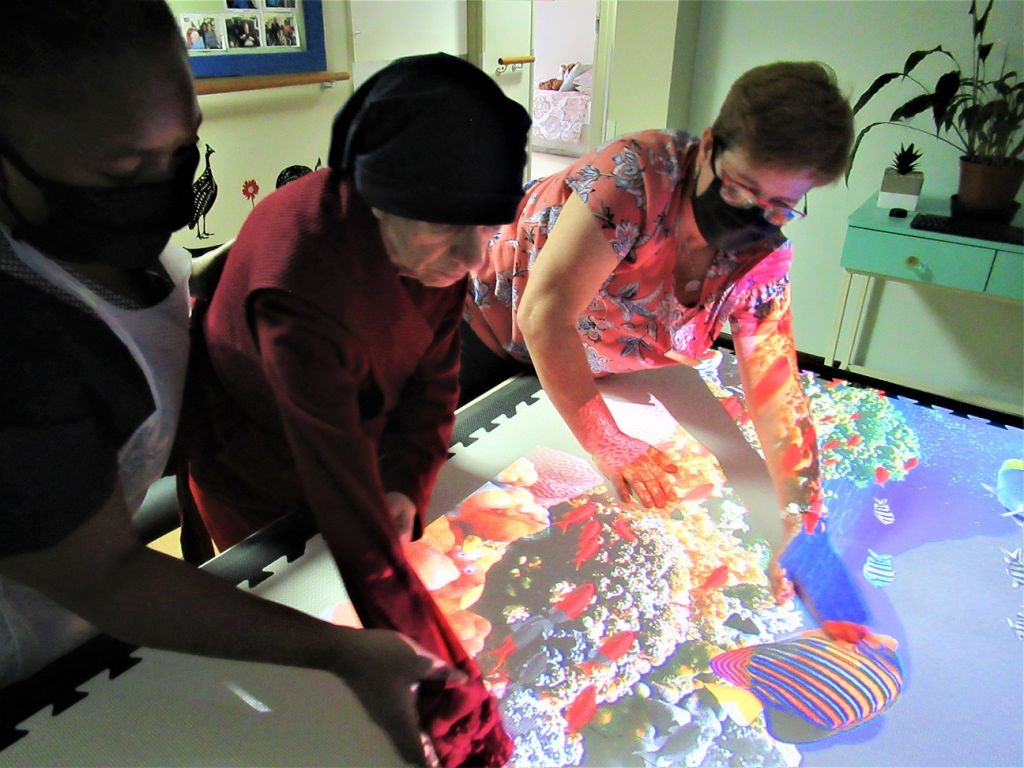 "The interactive projector provides an experience of cause and effect and can be used for stimulation, fun and reminiscence," says Avril.
"River Lodge 3 residents and staff are enjoying the multi-sensory areas for relaxation and stimulation and they have made a significant difference on the wing," she adds.