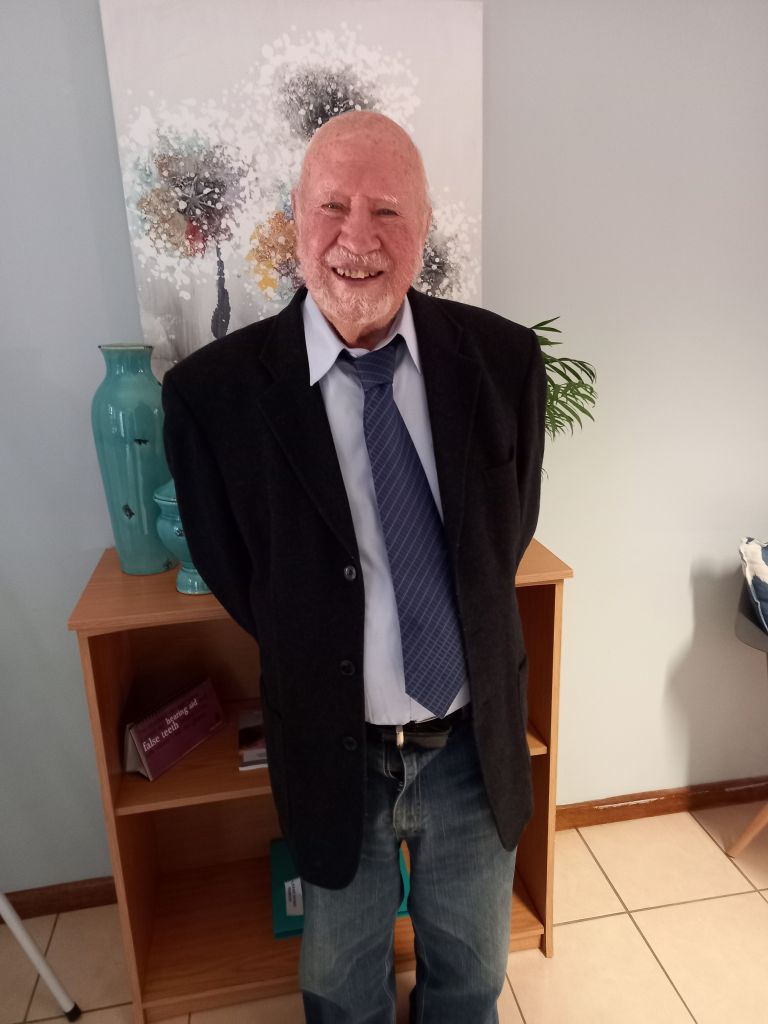 Thornhill Manor retirement village resident John Paulson will celebrate his 90th birthday on 3 December with his family in Cape Town.
Born in Belgravia, in Johannesburg, John lived in Elma Park in Edenvale before moving to Thornhill Manor 19 years ago.
John married his late wife Ruth in 1955, at the Troyeville Baptist Church. A highlight of their life together was a trip overseas.
"My wife and I travelled to the United Kingdom, accompanied by her brother and family, and visited England, Scotland, Wales and Ireland. We also visited Belgium, Denmark, Germany, Spain and Italy. A highlight was a visit to the Vatican City," says John.
John and Ruth had two children, Sandy, who lives in Canada, and Alan, who lives in Australia. "I have five grandchildren and a great granddaughter," says John.
While his favourite hobby is photography, John says he was a keen golfer for numerous years. "I also enjoy watching sport on TV," he says.
During his working life, John was a draughtsman, employed at Stewarts and Lloyds Piping Manufacturers and Eskom's engineering section.
His words of wisdom for younger generations is: "Love your neighbour as yourself and be kind to all living creatures."
"I would like to thank Thornhill Manor's management and staff and the many villagers in the complex for the friendship and generosity. I love you all," he says.