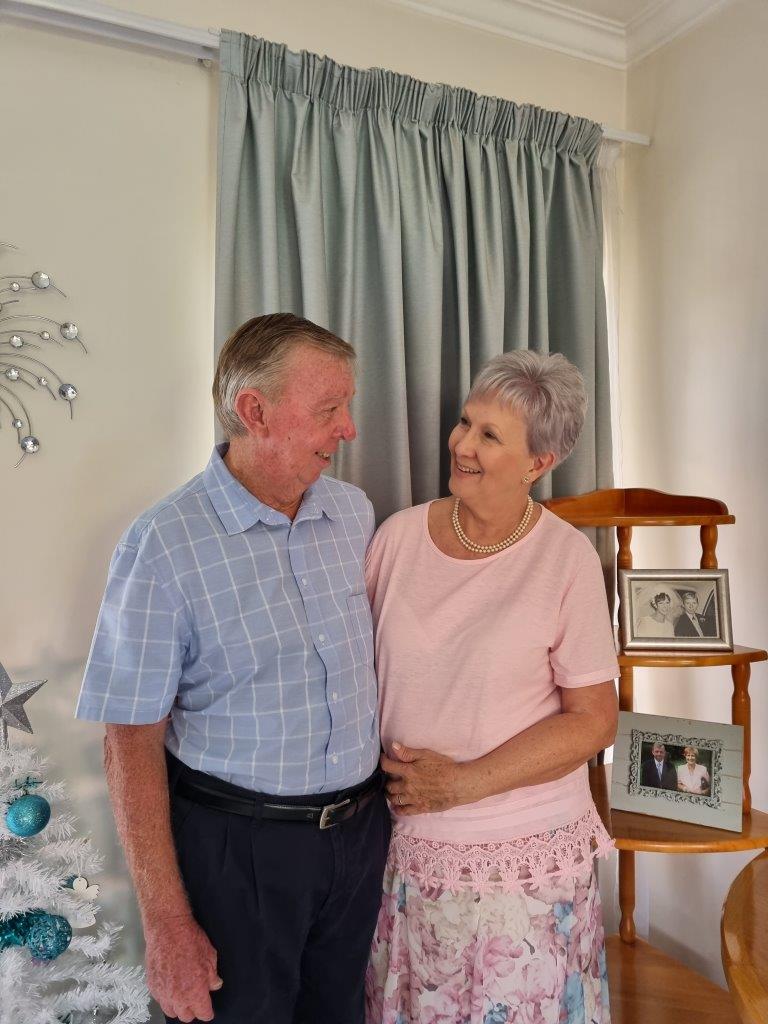 Leon and Fransie Du Preez, Inyoni Creek residents for the past five years, got married on 10 December, 50 years ago, at the Sarel Hatting Hall in Primrose.
"We had a beautiful reception. The minister who married us invited the entire congregation to the wedding. We catered for about 200 people, and over 500 arrived," says Fransie.
"My dress cost R80 and my wedding ring cost only R49 – it had five diamond chips. How times have changed," she adds.
The couple had a small celebration on their 50th anniversary, but will have a lot of celebrations while on holiday in Plettenburg Bay. "We have been going there for 42 years, and love caravan camping there," says Fransie.
Leon and Fransie met at a church picnic. "On our first date, we went to the Wembley Ice Rink near Turffontein. We danced a lot in Babsfontein."
Their secret to a long and happy marriage is the laughter they share. "Leon sees humour in everything," says Fransie.
The couple have three children, and two granddaughters.
"It is so peaceful at Inyoni Creek. We have been very happy here and the residents are just so amazing," says Fransie.