Inyoni Creek resident Hans Miekautsh (84) will compete at the World Masters Athletics in Finland, Tampere, from 29 June to 10 July.
Hans, from Central Gauteng Masters Athletics, will compete in the decathlon, high jump and hurdles at the event.
On April 16, Hans broke the triple jump men's record, in his age group, at the Central Gauteng Masters Athletics Championships, which was held at Germiston Stadium. He beat the 6.37-metre record by 41cm, jumping 6.78-metres.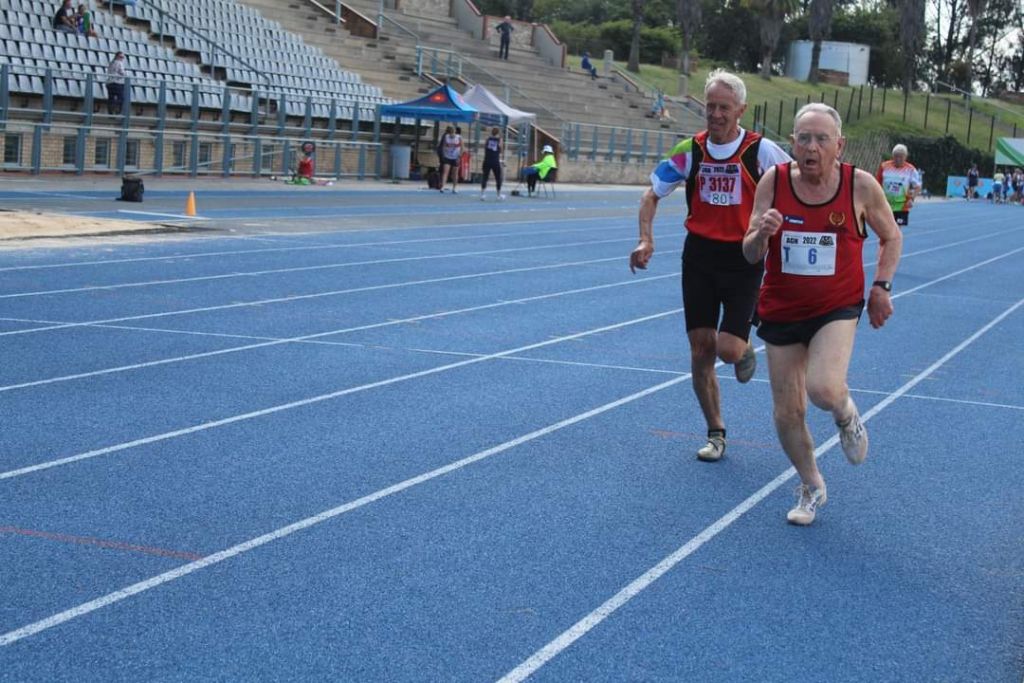 An Inyoni Creek resident since January 2013, Hans says he first became interested in track and field events in 1953, when he took part in cross country in Austria.
He has since participated in seven outdoor and six indoor world championships in America, Spain, Austria, Italy, Brazil and South Africa.
"My speciality is high jump and I hold the South African record of 1.22 meters in my age category. Three years ago, in the male 80 to 84 age group, I was ranked number one in the world for high jump," says Hans
In his younger years, Hans' best performance was 1.83 metres, which was a provincial record in Austria in 1964.
He still participates in decathlon, and came third in his age category at the last event, which entailed 100m, long jump, shot put, high jump and 400m on day one; and 80m hurdles, javelin, pole vault, discus and 1 500m on day two.
Good luck Hans, Inyoni Creek wishes you all the best at the World Masters Athletics!