When John Harvey moved from Rand Aid's Tarentaal Village to its Ron Smith Care Centre in October, he feared his days of spreading joy as Santa were over.
He had become known as the Santa of Tarentaal because each year, from when he moved to the village in November 2016, he would don a red suit and beard and deliver gifts to residents at the village's annual Christmas dinner.
Due to the Coronavirus, Ron Smith Care Centre is not having a large Christmas function this year, although a festive lunch will be served on Christmas Day – so John's fear looked set to become a reality.
Determined to let him continue with his merry tradition, John's daughter Sharon, Tarentaal village manager Tammy Neilson and Rand Aid social worker Ulricka Beukman stepped in and on November 18, John was transformed into Santa and we went through the care centre in his wheelchair – with bell in hand – handing out chocolates and bringing joy to fellow residents.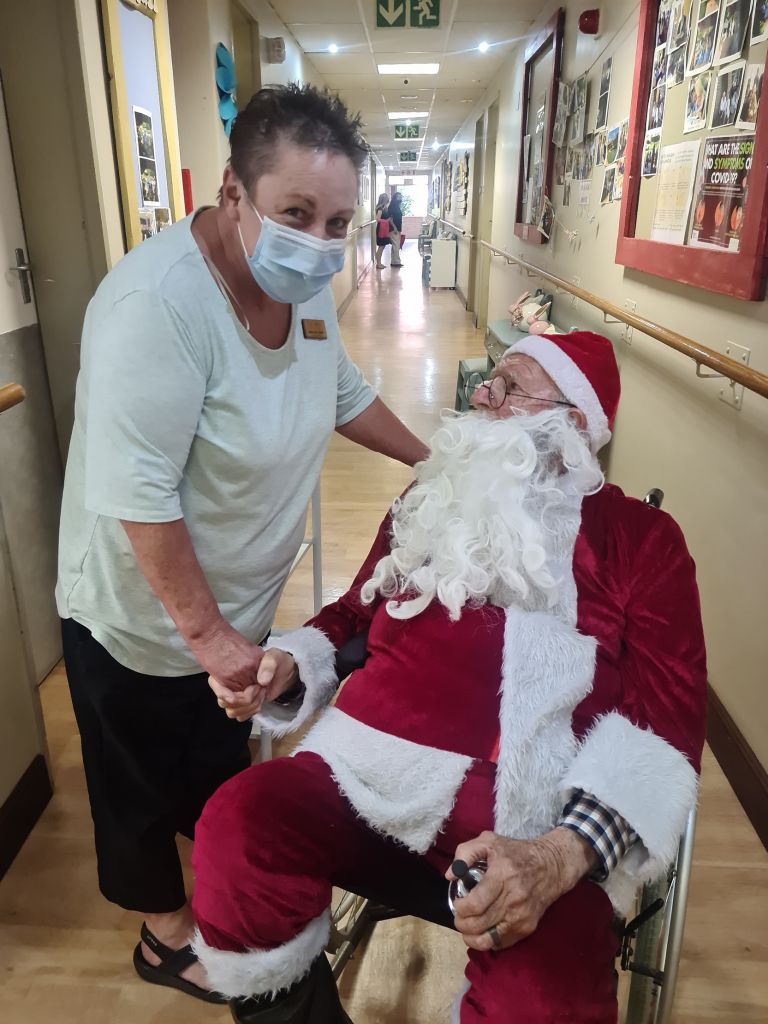 Matron Avril Maltman of Ron Smith Care Centre with Santa (care centre resident John Harvey).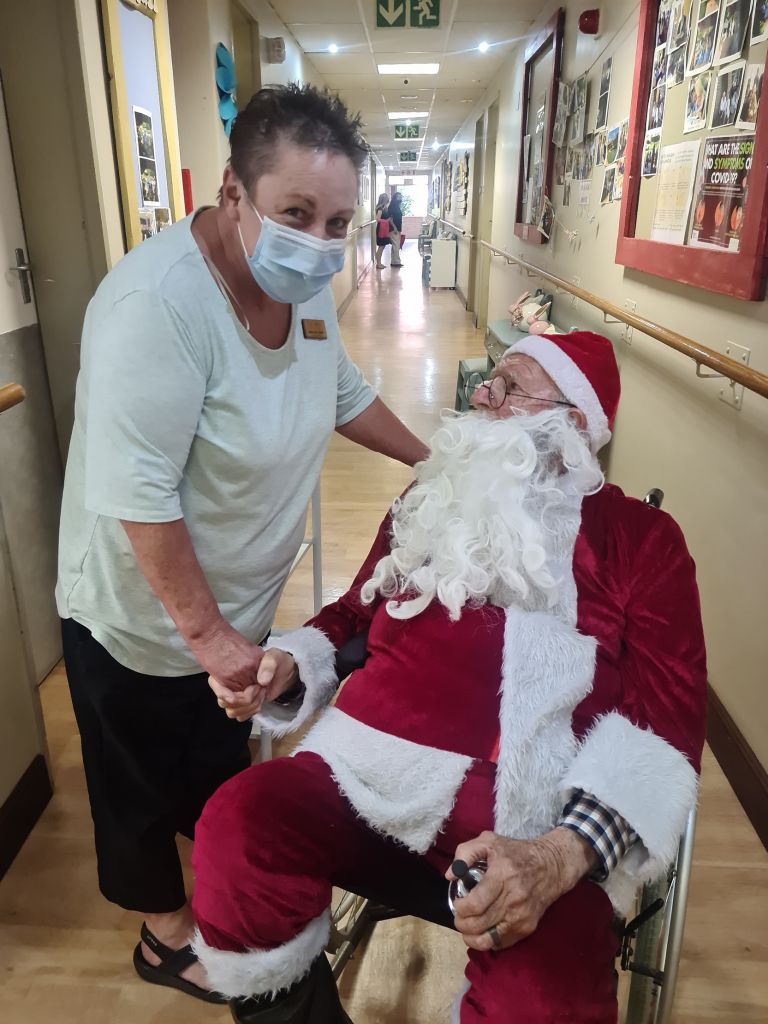 Ron Smith Care Centre resident John Harvey, aka Santa.
ENJOY OUR PHOTO GALLERY: