Unlike so many of the special celebrations and events on the Ron Smith Care Centre calendar, the Christmas celebrations were not cancelled or postponed as a result of the Coronavirus.
"As humans, we are all wired for connection, socialising and laughing together so on Friday, December 18, residents and staff on all six wings enjoyed a lovely Happy Hour party to celebrate getting through a hard year of dealing with the pandemic and also to find joy in the coming of Christmas. Party guests were invited to shake off their uniforms and everyday clothes and to dress up and rock their best Christmas party look!" says Rand Aid's Debbie Christen, Manager: Recreational Programmes.
The beverage menu consisted of white wine, sherry and juice for the residents, whilst staff were supplied with cooldrinks. A variety of delicious cocktail snacks were enjoyed by all. Lively music, including some favourite Christmas tunes, played throughout the party and staff and residents needed little encouragement to sing and dance the afternoon away.
After much chatter and consultation, party outfits were judged and prizes were awarded to the best dressed lady, gentleman and staff member on each wing. There was much fun and laughter as residents and staff alike went through the judging process, and much cheering as the winners were jubilantly declared:
River Lodge 1
Maureen Morrow
Cecilia Lombard
Juliet Malatji
River Lodge 2
Gisela Meinck
Eddie Lazer
Tshepo Malatjie
River Lodge 3
Bella Tworetzky
Alfred Tromp
Lufuno Nemutanzhela
Lakeside
Shelagh Hawes
Erzebet Tamasi
Ivonne Moguru
Cedar Park
Lee Morawitz
Papa Joe Papageorgiou
Florah Tshonisa
Woodlands
Yvonne Yardley
Brian Russell
Lusani Mabulele.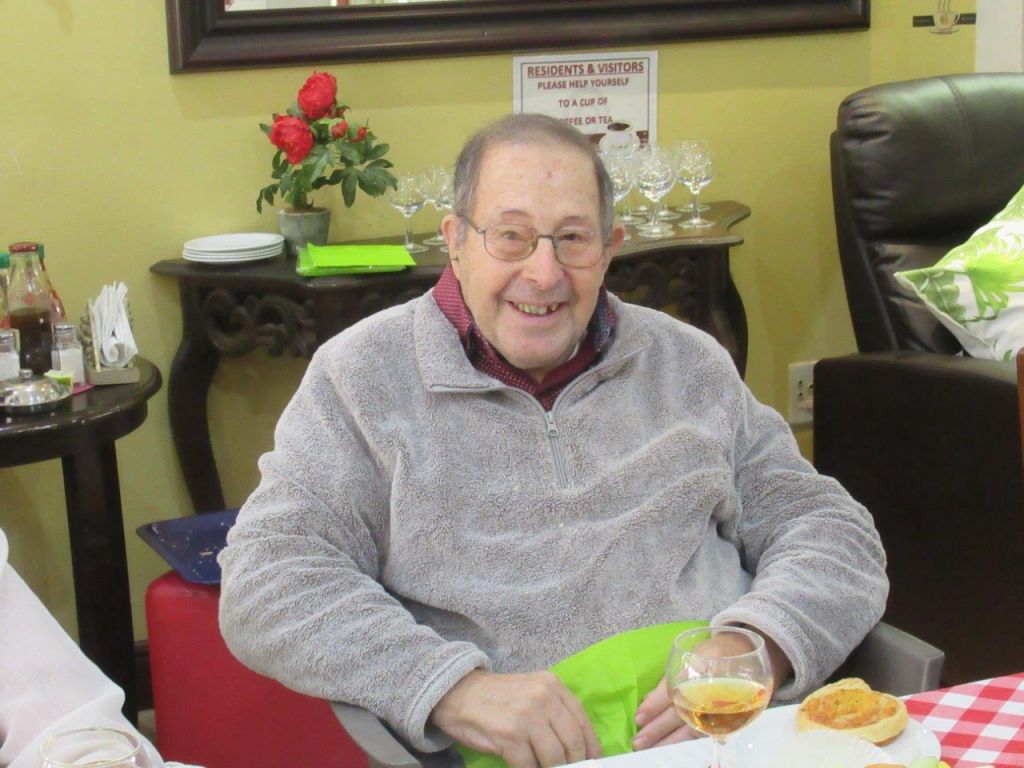 Eddie Lazer beams his famous smile as he wins the best-dressed gentleman award on River Lodge 2.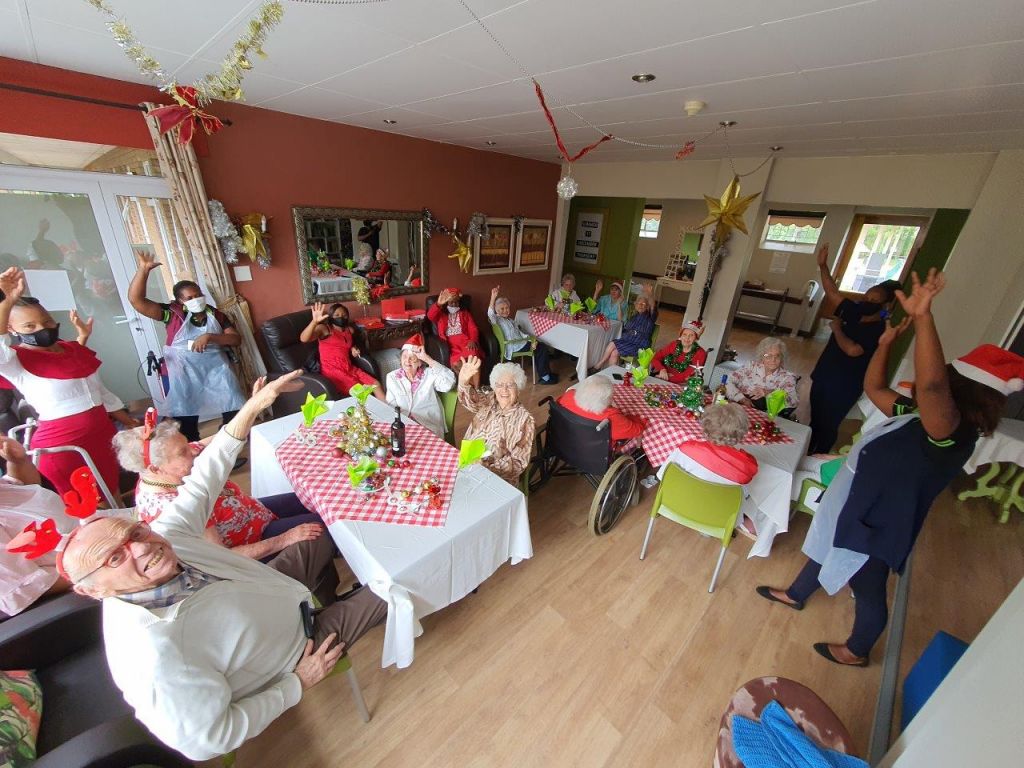 River Lodge 1 residents being happy at happy hour!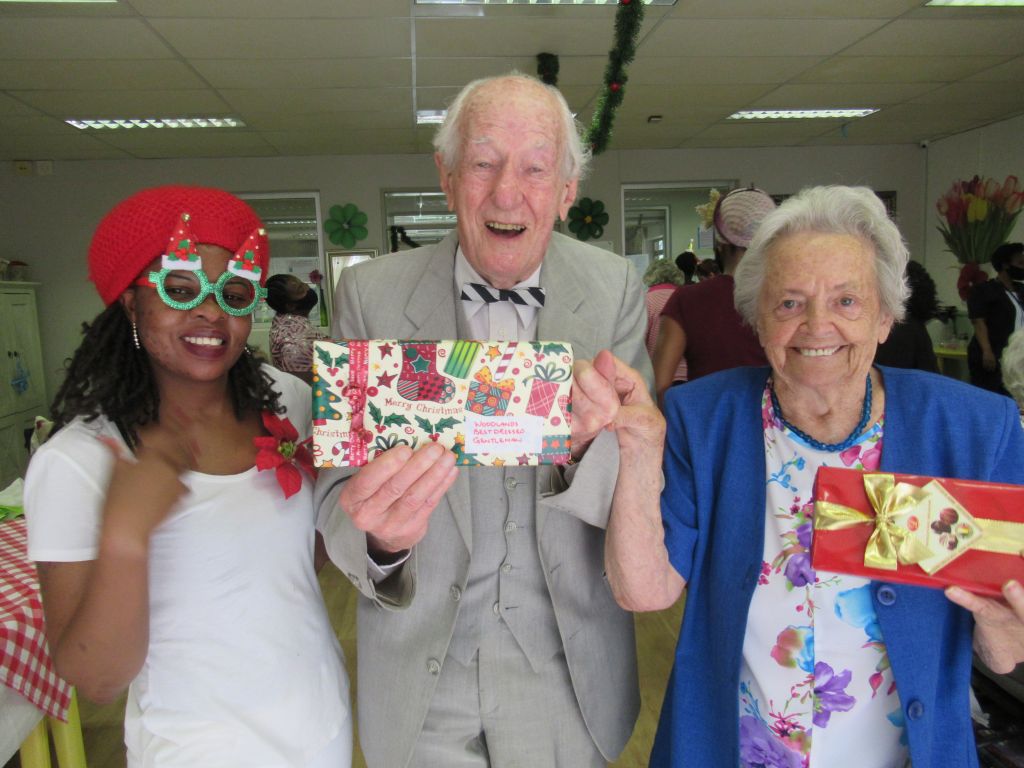 A happy trio of winners on Woodlands (left to right): Lusani Mabulele, Brian Russell and Yvonne Yardley.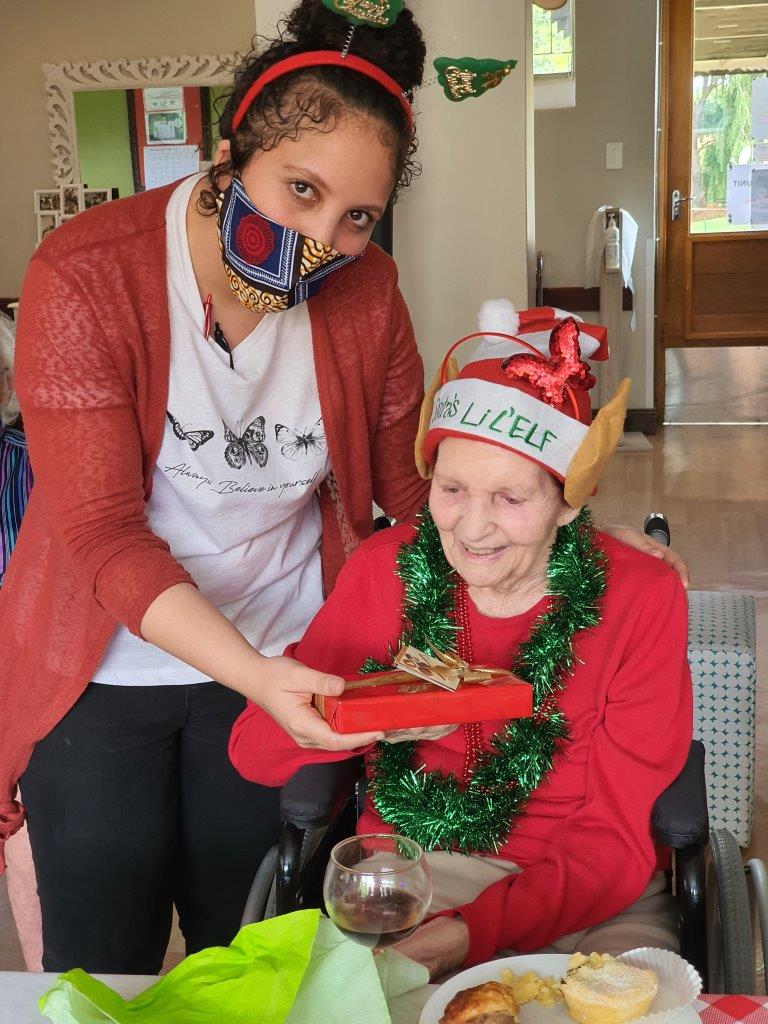 Maureen Morrow receives her prize from Carol-Ann McKenzie.