After a somewhat dull, dreary and generally trying 2020, Thornhill Manor Retirement Village in Modderfontein is sprucing up its direction signage.
Shiny new road names and direction signs are being installed throughout the Rand Aid retirement village to help visitors find their way about.
"Our signage was between 17 and 18 years old and showing signs of fading," says village manager Esmé Erasmus. "Despite the additional amount our COVID-19 programme has cost, it was decided that the amount budgeted for the sign refurbishment should still be spent on that project."
"In addition to aiding visitors, the signage brings an aspect of renewal to residents and helps restore some of the morale which waned somewhat during the severe lockdown imposed on them during the height of the pandemic," adds the village's acting chairman Dave Webster.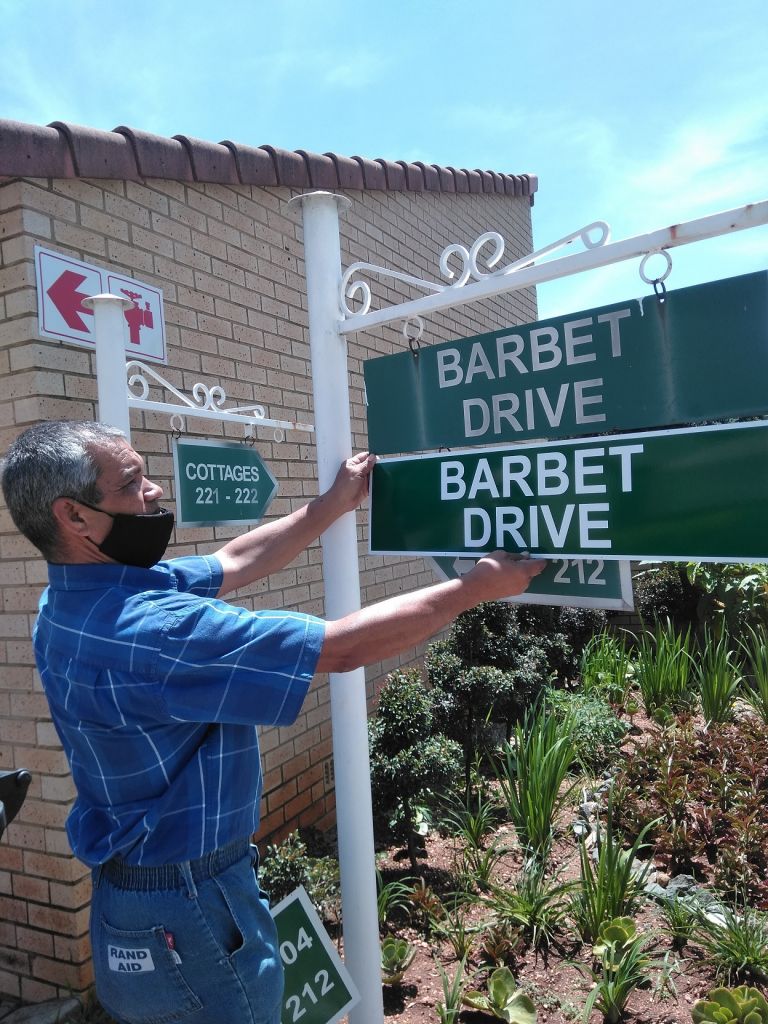 Thornhill Manor's Darryl Richards gets the measure of the new signage in the village.