What's in the box?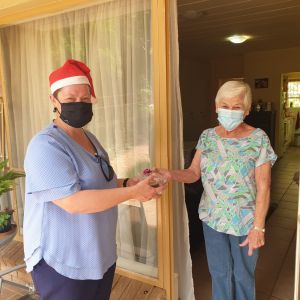 Rand Aid-run retirement village Tarentaal put smiles on the faces of their residents this Christmas.
The Tarentaal Residents Committee made Christmas goodie boxes for all residents. The gesture was to compensate in some small way for the fact that the traditional Christmas dinner could not go ahead because of the Coronavirus.
The boxes were delivered to the resident by staff members.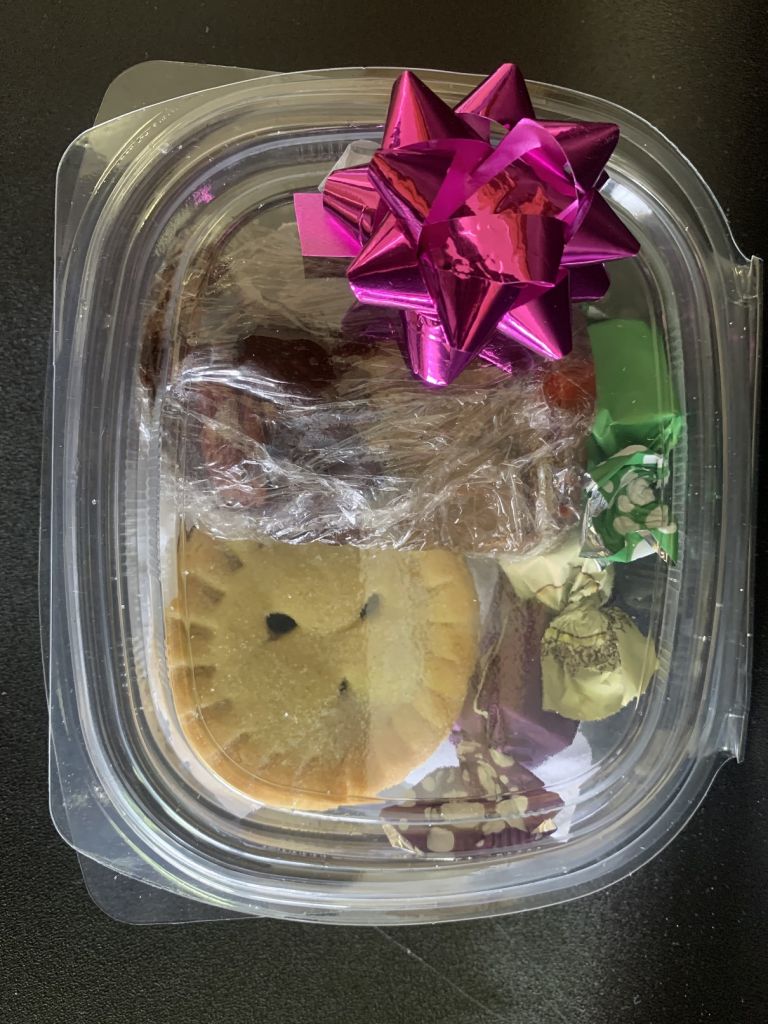 The Goodie box.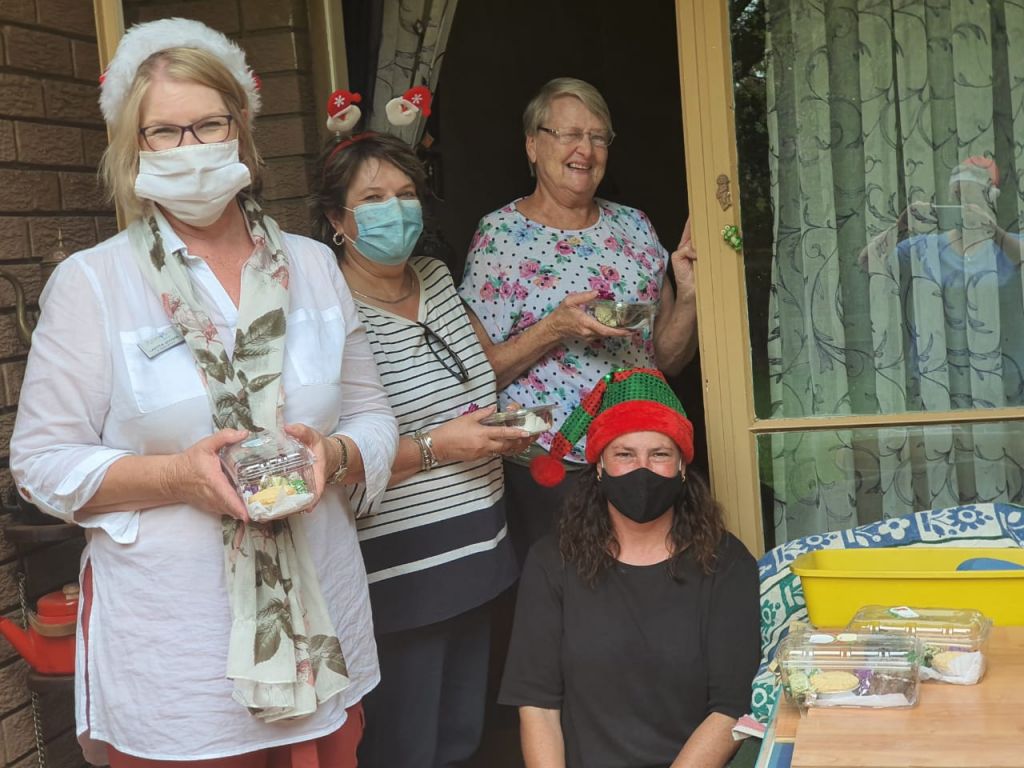 Maryna van Zyl (back right) receives her goodie box. Pictured with her are Laetitia Goosen (deputy manager of Tarentaal), Ulricka Beukman (social worker) and Tammy Neilson (Tarentaal manager, seated).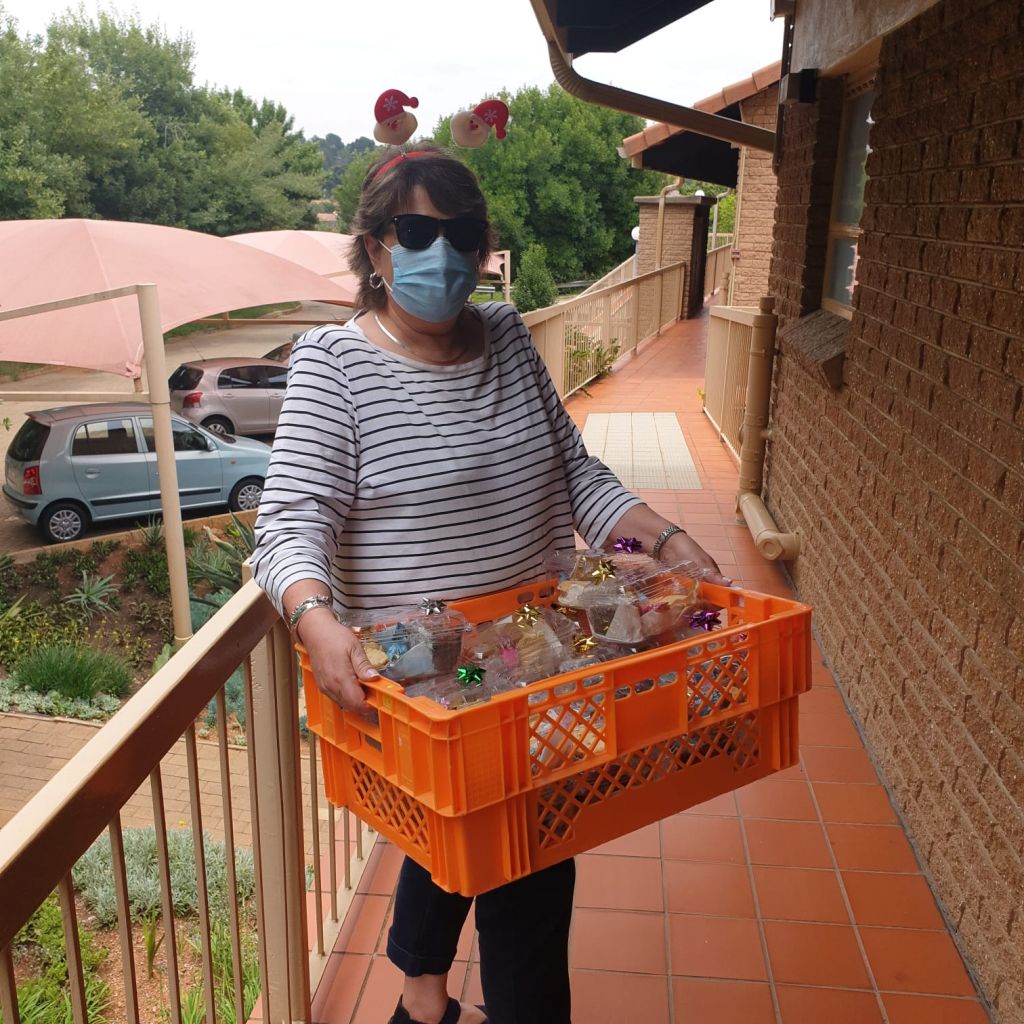 Tarentaal village social worker Ulricka Beukman with the goodie boxes that were handed out.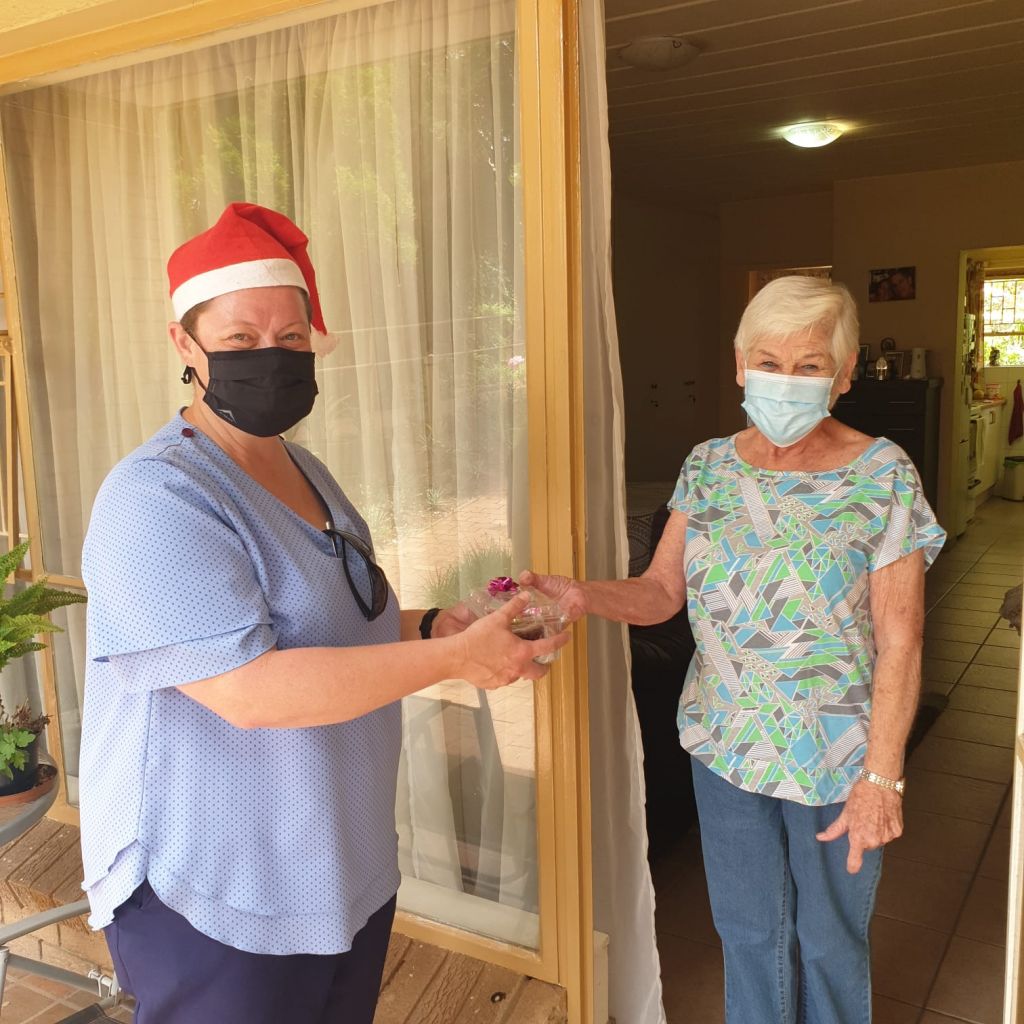 Sister Jana Bezuidenhout hands out a goodie box to Cecile Tamine.