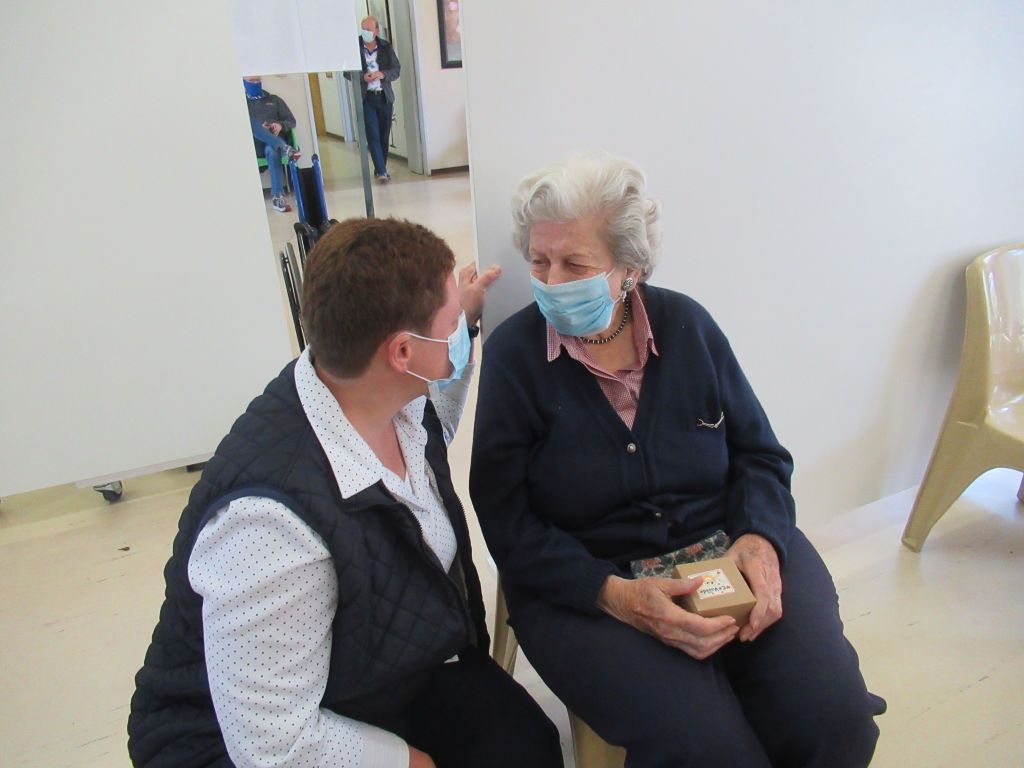 Rand Aid Elphin Lodge retirement village resident Irene Simon celebrated her 95th birthday being spoilt and appreciated by her family on 14 May.
To mark this milestone, Irene's children made a beautiful video for her using the VidHug app, with birthday greetings from about 40 family members and friends in South Africa, United States, United Kingdom, Canada, Australia, New Zealand, Israel and Ireland.
"We also spent a few days together, with six of her great-grandchildren, at Champagne Castle Hotel in the Drakensberg, where our family used to spend many Christmas holidays," says Irene's daughter Veronica.
Irene, who has been a resident at Elphin Lodge since April 2018, was born in Berlin, Germany, and emigrated to South Africa with her sister when she was 12.
She was happily married to Ulli for 52 years and has three children, Veronica, who lives in Cape Town; Bernard, who lives in Toronto; and John, who lives in Sydney. She also has seven grandchildren and seven great-grandchildren. Two of her grandchildren and all but one of her great grandchildren live in Johannesburg, with the other one living in Vancouver.
Ulli, a cabinet maker by training, was the founder and owner of S&S Woodware – one of South Africa's best-known furniture manufacturers – for many years.
"Mom is renowned for her love of baking, and makes a delicious apple strudel," says Bernard.
"She still makes delicious cakes, biscuits and snacks for all of her visitors," adds Veronica.
As Irene's parents owned a driving school in Johannesburg, she became a driving instructor a few years after she left Parktown Girls High School.
Bernard says that after her children were born, Irene became a home maker, but had many volunteer interests, such as working at the children's hospital and the school tuckshop.
"The night our father died in 2000, she turned to me and said: 'Well, I suppose a new chapter of my life is starting'," says Bernard.
"And this is exactly what happened. She made many new friends and did all sorts of things that she had never done before. For example, at the age of 89, she visited a safari lodge in Kenya where one of her grandsons works," he adds.
Irene loves seeing her friends, grandchildren and great-grandchildren. Pre-Covid-19, she was a big fan of the monthly men's lunch at Elphin Lodge and Inyoni Creek.
As for her life philosophy, Bernard says that one of Irene's favourite expressions is: "So long as everyone is happy."