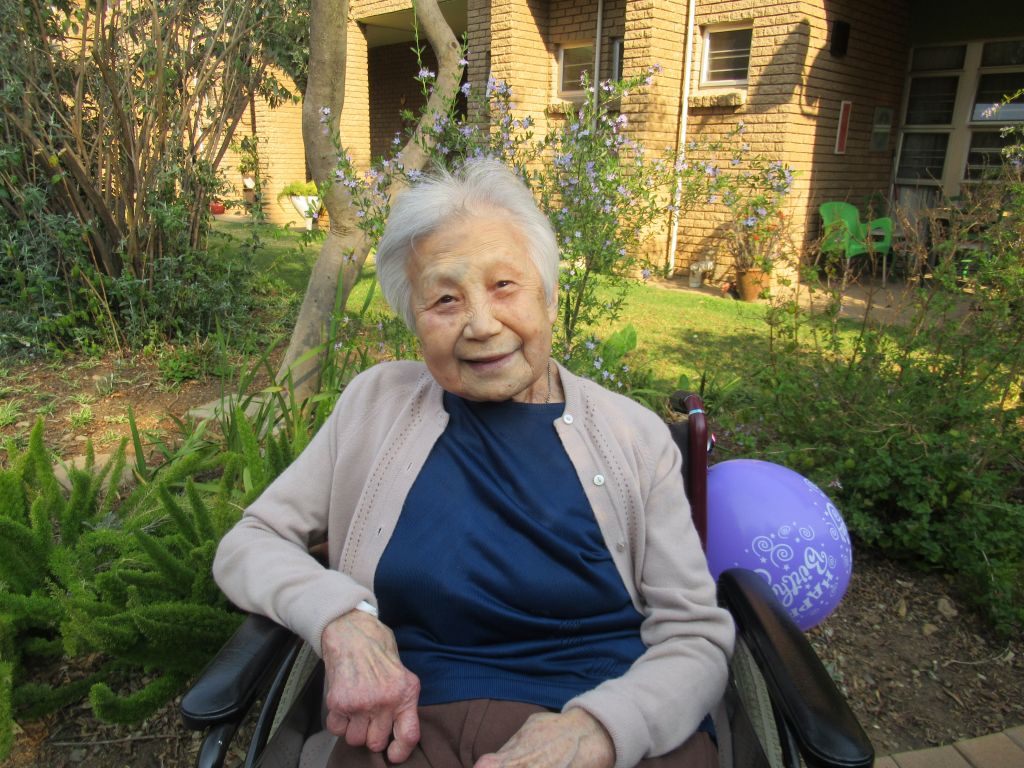 Ron Smith Care Centre resident Josephine Kew celebrated her 90th birthday on 5 September, with her sons Gabriel and Nicholas.
Born in Johannesburg in 1931, Josephine refers to herself as 'South African Chinese'. "My father was from China and my mother from Mozambique – my home language is Cantonese," she says.
The oldest of four children, Josephine comes from a very close and loving family.
"We lived and grew up in Sophiatown and this was one of the happiest times of my life. I attended a Chinese School, as we grew up in the difficult time of apartheid where people of colour, including the Chinese, were not permitted to attend European schools," says Josephine.
"Nevertheless, my school days and young adult life in Sophiatown were very happy and active. People of mixed races mingled freely and were good to each other, and my friends and I belonged to many social clubs where we would all go out dancing and enjoying the music of the times. We also played tennis and softball and just enjoyed each other's company," she adds.
Josephine met her husband Leslie through friends and were married for 57 years, until his death in 2015.
"He was a professional photographer and we also ran a general dealership together. He was very much loved and respected in our family and in the community in which we lived and worked. I miss him very much," says Josephine.
One of Josephine's simple pleasures in life is to laugh, make jokes and find the funny side of things. "Jackie Chan movies usually make me laugh!"
In her more active days, Josephine loved to go dancing and help her husband with the gardening. "We planted all kinds of herbs and Chinese vegetables. I also enjoyed knitting, reading, exercising and arts and crafts."
Her motto is: "Be good and kind to everyone, whether they are rich or poor, beautiful or ugly! Do not gossip or speak ill of anyone."