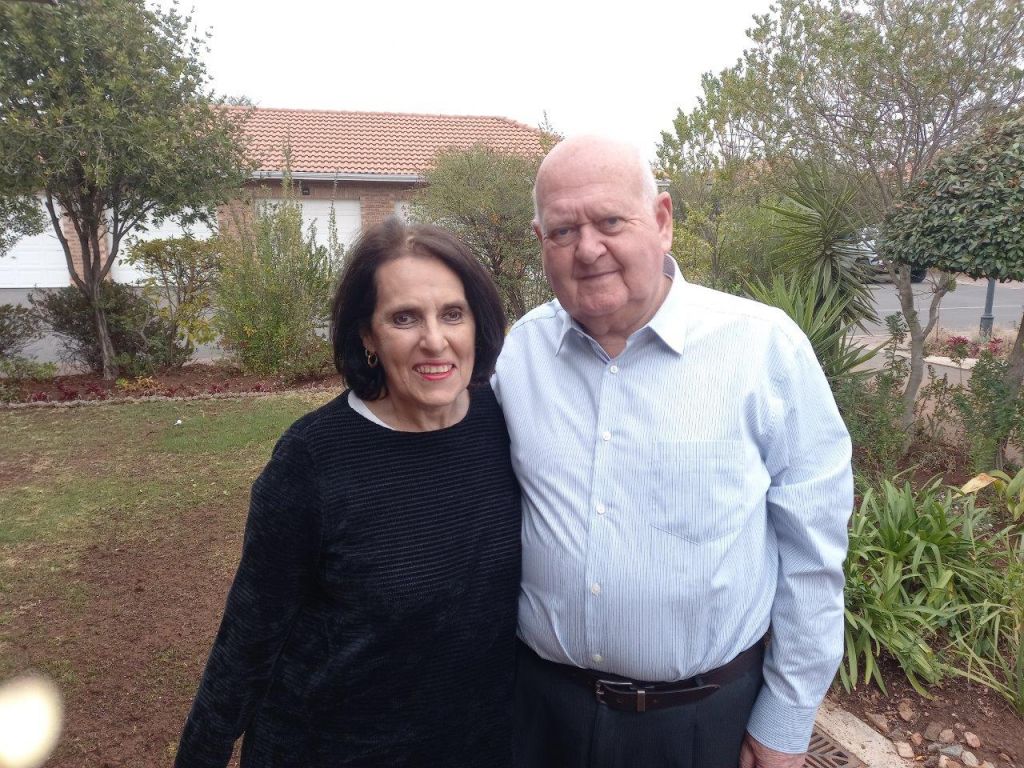 Inyoni Creek retirement village residents Hilliard and Sandra Lipworth celebrated their 50th wedding anniversary on 8 August.
The couple met on a sunny Sunday afternoon at a cousin's girlfriend's house in 1971.
"I married my beautiful bride Sandra at Sydenham Shul, the same place I celebrated my Bar-Mitzvah in 1958. We then went on to celebrate the Simcha at the Capri Hotel in Savoy," says Hilliard.
"It's been a beautiful ride, filled with highs and lows, with the Blessing of Hashem, our wonderful children, grandchildren, family and friends. We have kept it together and enjoyed every moment. We have travelled to beautiful places throughout the world and treasured every moment," he adds.
The couple's recipe for a long and happy marriage is to be there for each other.
"Life has been good. We have sold up our home of 43 years and settled in at Inyoni Creek, a beautiful retirement village that's filled with tranquillity, greenery and friendly people. Let the future only be filled with health and happiness," says Hilliard.