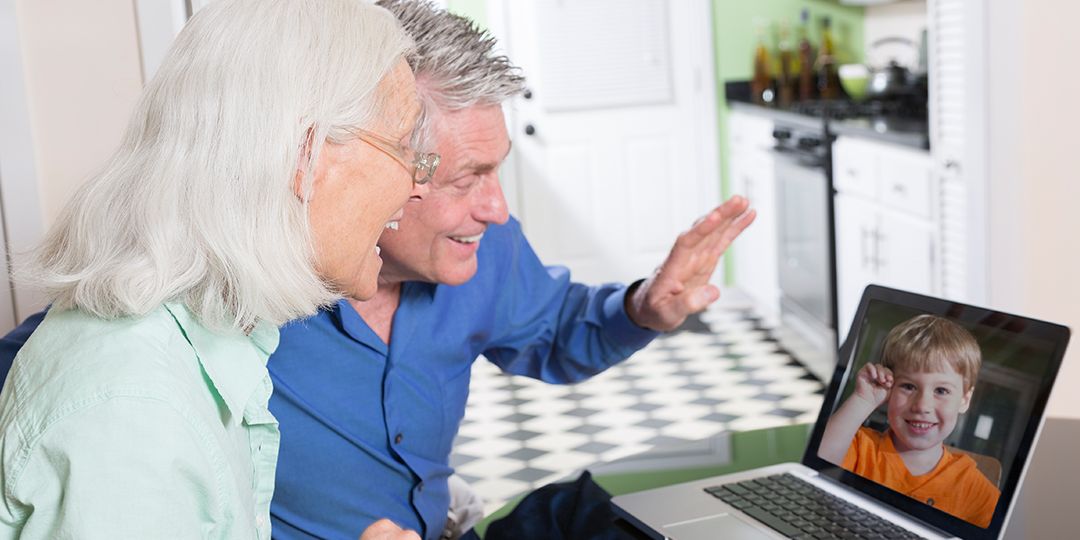 While many seniors are intimidated by constantly evolving technology – from computers and laptops to smartphones and tablets, apps, social media and the internet – it enables a much easier and convenient way of living and keeping in touch with loved ones and friends.
According to an article in Forbes magazine, seniors and retirement villages, in general, have grown more receptive to technology since the onset of Covid-19. Overall, the pandemic spurred greater tech adoption among seniors, even those resistant or hesitant to use it. In America, for example, tech spending increased by nearly 200% in 2020 among older adults and across all device categories, according to AARP research.
For seniors who have not yet embraced technology, deciding to become a bit more techno savvy will open up a whole new world. Don't let your fear of it keep you from enjoying life to the fullest. While learning to adapt to the world of electronics might be scary, with time and patience, you can benefit greatly in the long run.
You will know from interacting with your grandchildren that youngsters are wizards when it comes to ever-changing technology. More often than not, they are only too happy to take you under their wing and share some tips and tricks that can make your life much easier. This can also be a great bonding experience.
If you are a resident of a retirement village, you may also be able to access help from other residents.
When considering a retirement village, always ask if fibre is available, as it offers a faster and more reliable internet connection ensuring that you will be able to view and download anything you want to enjoy.
Some techno tips
Ensure careful management of any passwords you use. Always use a unique password that only you know and never disclose your passwords in emails or any online channel.
Never share your ID number, contact details or physical address with strangers online.
Never disclose your banking profile and password details even when a caller says they are from your bank or an email appears to be from your bank.
Using antivirus software on your computer or laptop can prevent viruses and security threats.
To read all about the top technology trends for those aged 50+, read the AARP research here.
Rand Aid Association is a well-established and successful non-profit organisation offering accommodation in a variety of independent-living retirement villages and frail care centres. With us you will find a well-appointed retirement home and a support structure that offers a carefree retirement, in beautiful grounds with well-maintained buildings.
Our unique business model enables us to also sustainably care for Elders and others in need. For more information about Rand Aid Association, visit www.randaid.co.za or 'like' us on Facebook.