Despite deteriorating eyesight, Clive Cubitt not only managed to finish building his own two-seater plane but still delights in climbing aboard for trips to scenic local destinations.
Clive, 75, has macular degeneration, which results in blurred or no vision in the centre of the visual field.
Today a happy member of the Inyoni Creek community, Clive and wife Jenny (70) relocated in December 2019 from their home of 46 years in Harmelia, Edenvale, to the Rand Aid retirement village.
"We are loving the tranquil surroundings, lovely people and the village life, in spite of COVID-19," says Clive.
"I have always loved anything to do with flying and fulfilled my dream once I retired and sold my business," shares Clive.
Clive flew microlights from 2003 to 2015, moving to fixed wing aircraft in 2017. In 2005, at the age of 60, he acquired his microlight licence. Then the idea of building his own plane struck and he ordered a build-your-own plane kit.
"I chose a Savannah S. It is from Italy and is fitted with a Rotax 912 ULS (100HP) four-cylinder engine. The aircraft weighs 450kg and has a maximum take-off weight of 600kg," he says.
Clive rolled up his sleeves and got started in 2015, working in the large double garage at his home. The project took around 18 months and on completion of each major part, it was taken for spray painting and then transported to his hangar at Microland Flight Park in Bapsfontein for assembly.
"Due to the deterioration of my eyesight caused by macular degeneration, I eventually required some assistance from my wife and other friends to complete the finishing touches. Because of my eyes, I was unable to complete my light sports aircraft licence and therefore have to rely on my friend Hans Schouten to fly with me. Fortunately, the aircraft is equipped with dual controls, enabling me to still fly my plane," says Clive.
"My maiden flight was in February 2017 with Hans and it was an unbelievable and exhilarating experience.
"Without Hans's motivation, encouragement and help, I don't believe that I would have attempted and completed this project," says Clive.
"I still own the plane and fly as often as possible; I have flown to the Wild Coast, Kruger National Park, Vaal Dam and many other local destinations."
Another highlight lies ahead for Clive, when he and Jenny celebrate their golden anniversary on May 1, 2021.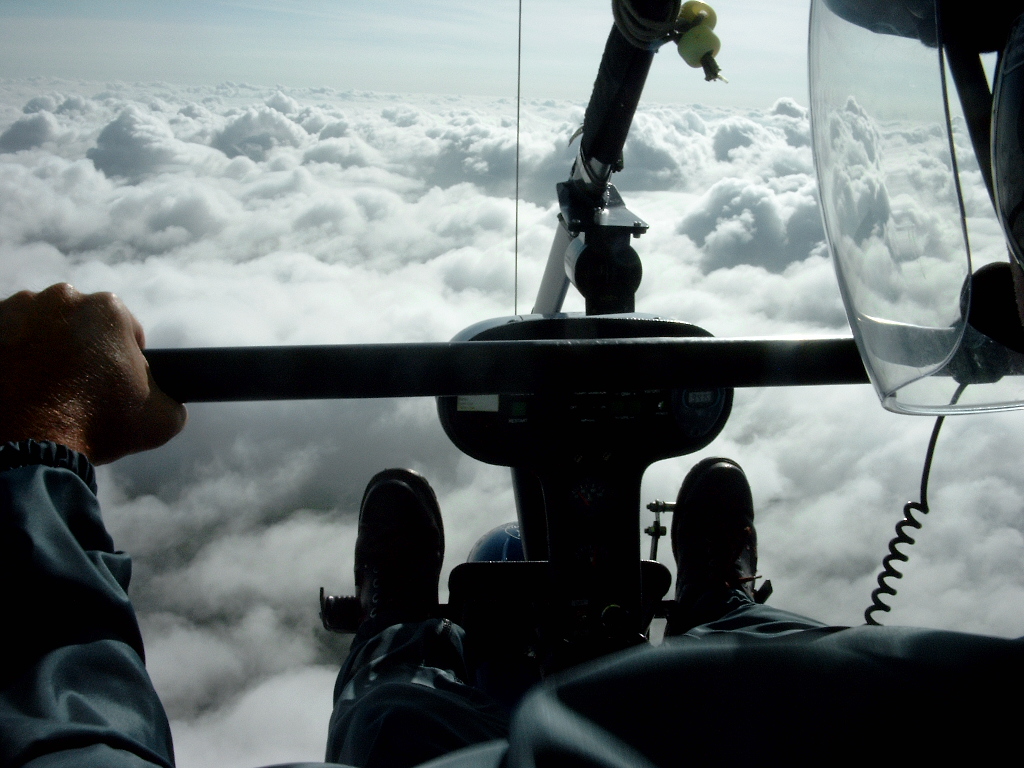 Clive Cubitt flying his microlight above the clouds.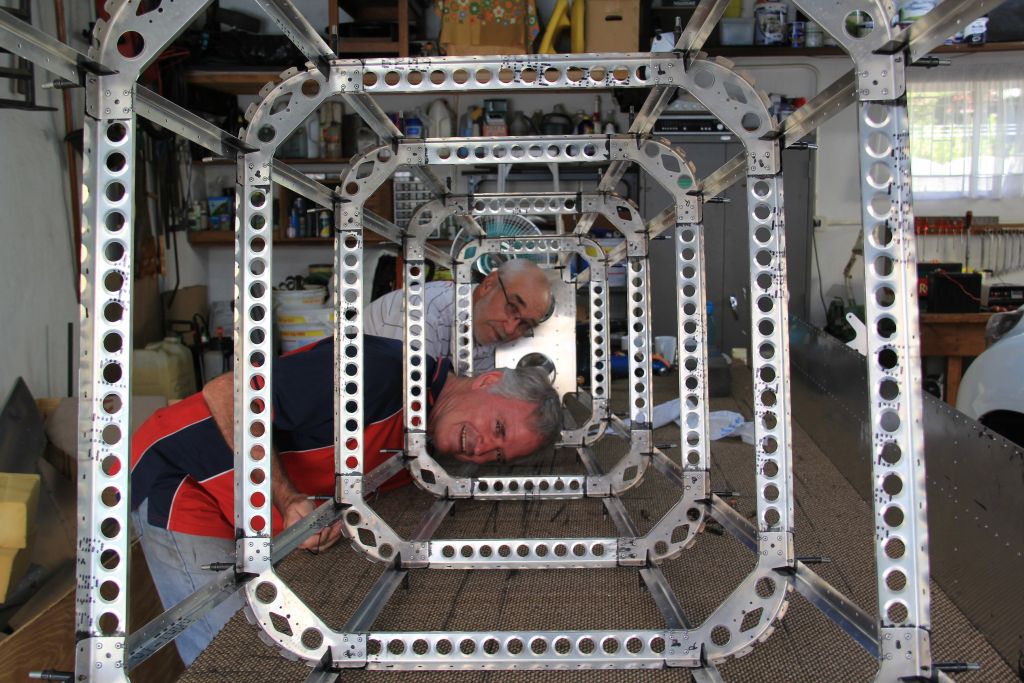 The fuselage construction. Pictured are Dave Smyth and Tony Theobald, two of Clive's pensioner friends who helped with the build.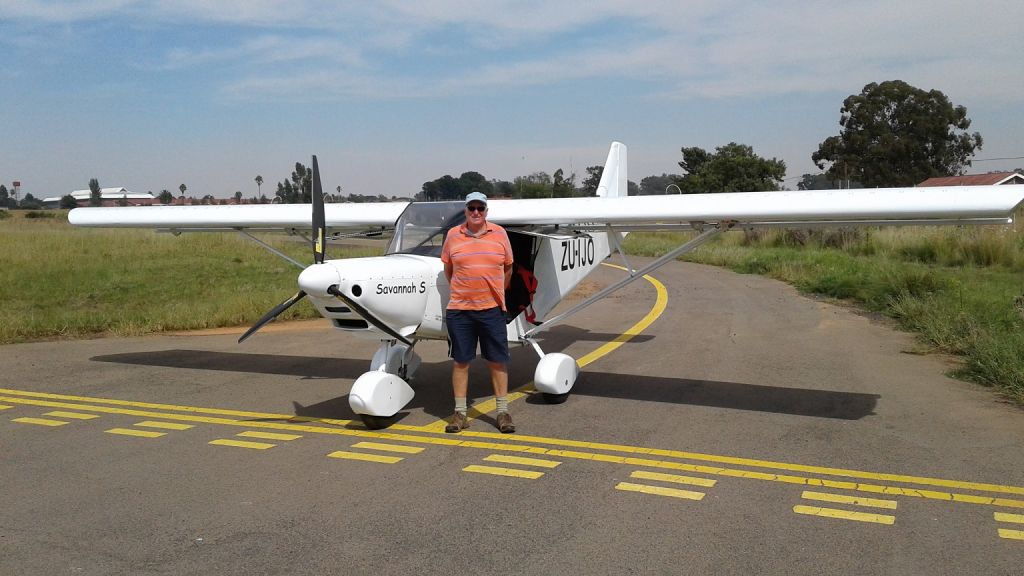 Clive Cubitt with his beloved Savannah S.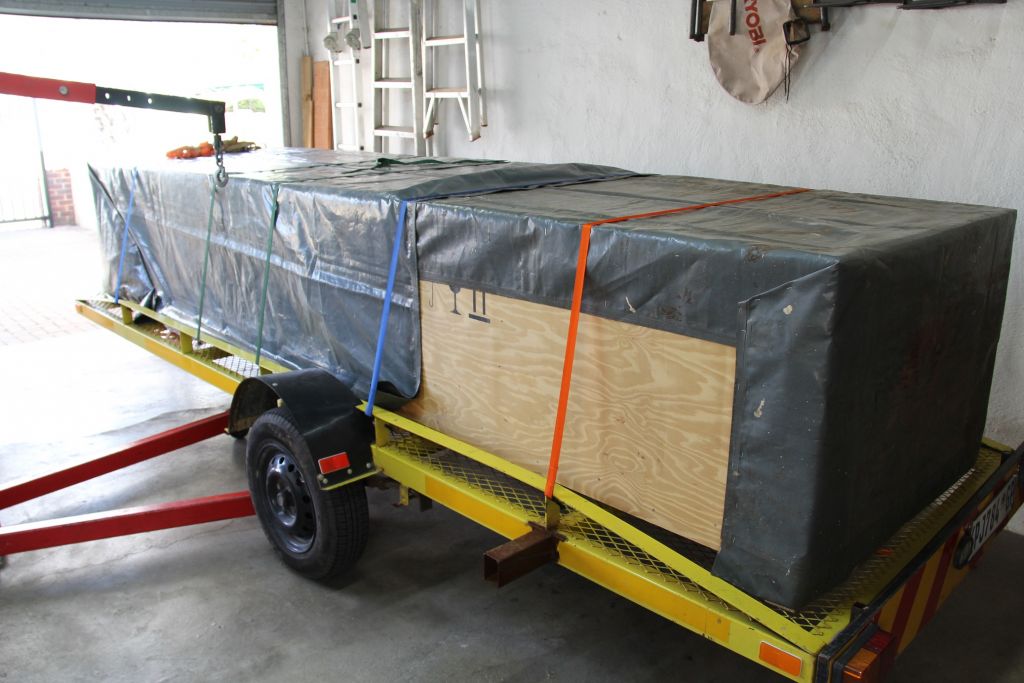 The kit arrives at Clive Cubitt's Edenvale home.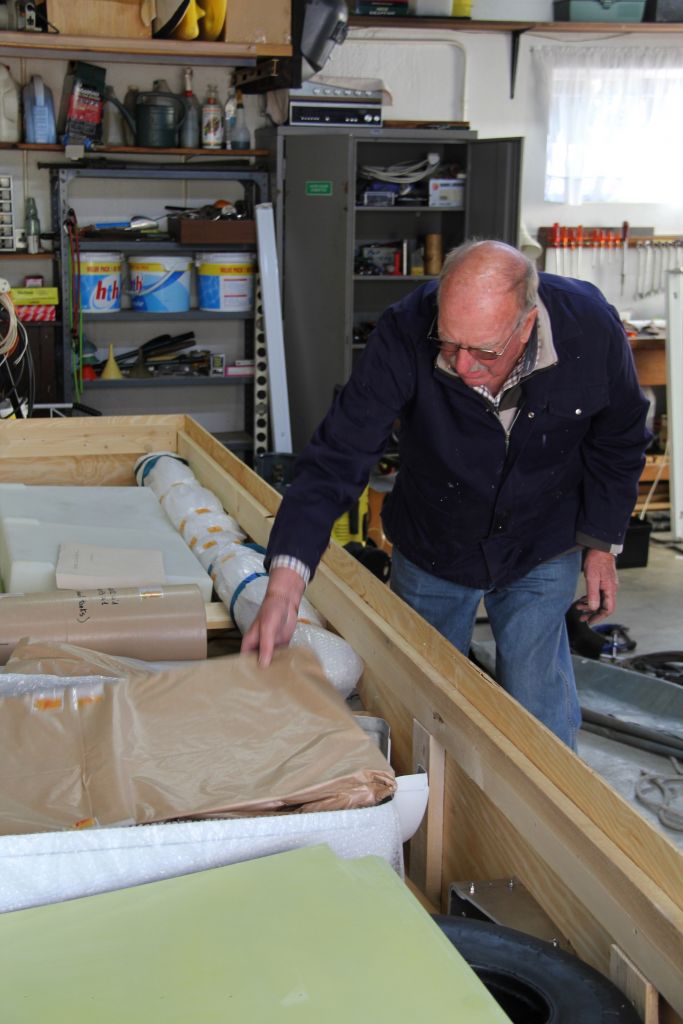 What's in the box? Clive Cubitt investigates the contents of the kit.