On April 1, the garden areas of Rand Aid Association's Ron Smith Care Centre were abuzz with residents hunting for Easter eggs that were hidden by the staff of each residential wing.
"Squeals of joy and laughter were heard all over the care centre, as residents found their hidden treasures," says Debbie Christen, Rand Aid's Manager of Recreational Programmes.
"In addition, whoever found a picture of a special Easter bunny won a delicious chocolate bunny, which was presented to each winner with great fanfare," she adds.
After a lovely tea with Chelsea buns, the staff from all six wings did the bunny hop dance, which was all the rage in the 50s, much to residents' delight. The Easter egg hunt was a lovely start to the Easter weekend and was enjoyed by all.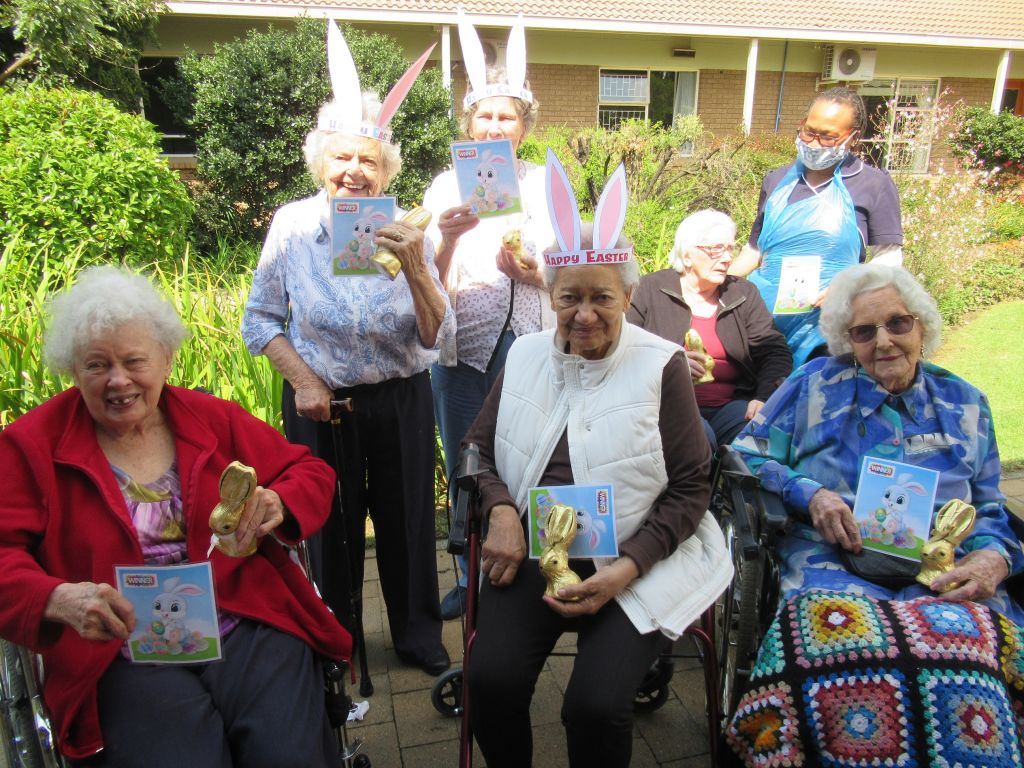 For more photographs, click here!