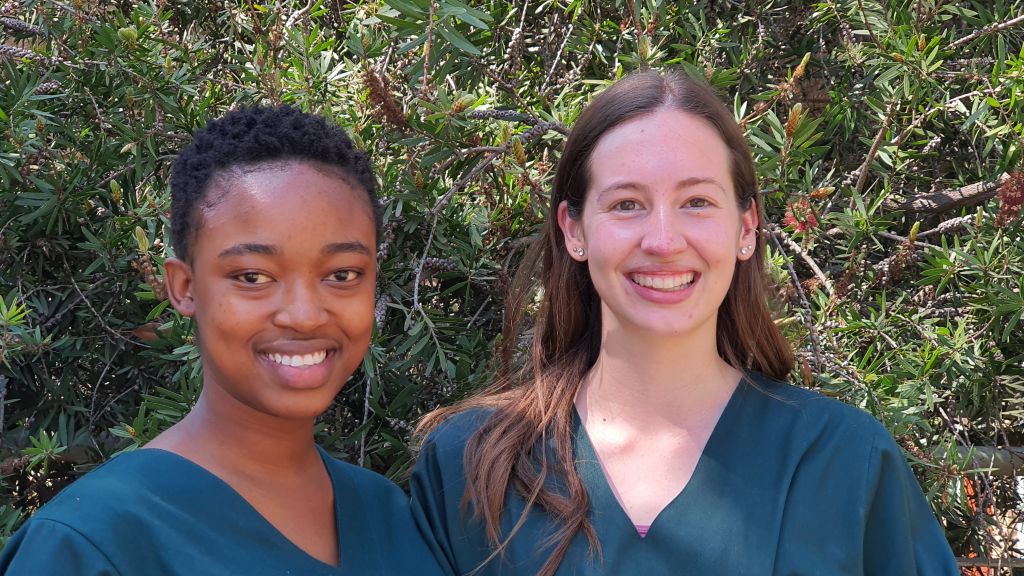 Angel Mmako (20) and Ashleigh Marshall (21) are two of the Wits University students who are undertaking their occupational therapy practical blocks at Rand Aid's Ron Smith Care Centre for four weeks.
The third-year students, who started their practical training at RSCC on 23 August, couldn't start training in their second year due Covid-19 restrictions.
Angel says working at RSCC is a wonderful experience and she is enjoying working with the residents. "It's really nice to be working with 'real patients'. I'm gaining great experience and boosting my confidence, by putting theory into practice. It's wonderful when residents realise that they are still able to do some things for themselves."
Ashleigh says she feels very welcome at RSCC. "From the ladies in the occupational therapy department, to the residents, everyone is so friendly. The residents enjoy occupational therapy and they are willing to try the exercises. This is important, as they realise that they can still have fun and they look forward to it. It also builds their self-esteem."
Angel initially wanted to study health sciences, but decided on occupational therapy as she loves to help people; while Ashleigh says she enjoys occupational therapy as it's more hands-on and one can treat a patient holistically.
As for the future, Angel wants to work with children and would love to open her own occupational therapy practice one day. "I also want to travel, to see how occupational therapy is put into practice in other countries," she says.
In the short-term, Ashleigh aims to work for government so that she can assist the public health sector and the communities it serves. "I would like to be able to provide the skills these communities need to empower themselves."
In the long-term, Ashleigh would also like to open her own occupational therapy practice one day. "It would still be in a community centre setting though," she says.
Ashleigh knew about RSCC before being assigned to the care centre to do her training. "My 'adopted' gran and grandpa, Lyn and Colin Cocking, live in Elphin Lodge retirement village. It's nice to know they are here," she says.