Thembalami Care Centre held a social braai for residents of both the care centre and the Max Ordman Deaf Association (MODA) on November 6.
"Our residents had been longing for boerewors and pap and so we made it happen," says liaison manager Elize Raath.
On the menu was wors, pap, tomato and onion sauce and creamed spinach, freshly picked from the care centre's vegetable garden.
A handful of MODA men happily braaied the wors for the residents, which was donated by Heidi du Plessis from AVBOB Edenvale, who also sent along 10 dozen bread rolls, pots of succulents and 72 cupcakes, which were enjoyed with tea the next day.
"There was plenty for both the residents and staff," says Elize. "The lunch was a huge success and some residents even asked for seconds and thirds."
Heidi also arranged for an entertainer, Pastor Roy Evans, to sing on the day. "The residents enjoyed his singing so much that we booked him for our Christmas lunch. Our visiting doctor, Dave Kaplan, gave Pastor Roy a special thanks, saying that his music provided the inspiration he needed to beat resident Brian Penney at chess. The two play frequently, with Brian often taking the honours."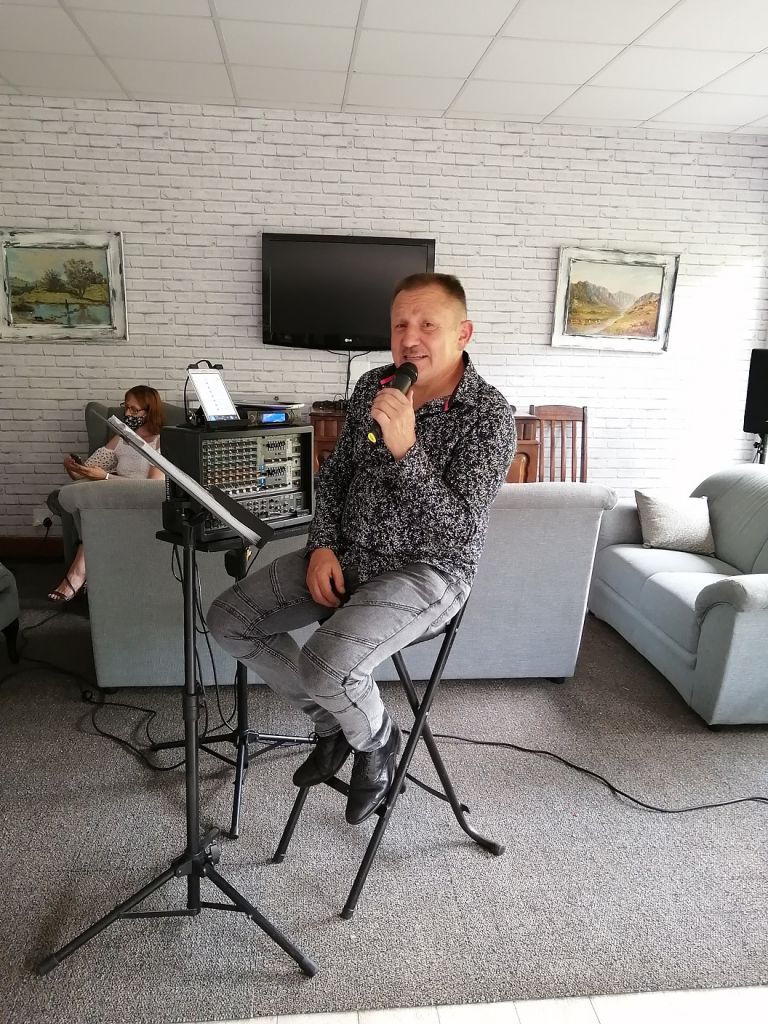 Pastor Ray Evans entertains the residents at the November braai.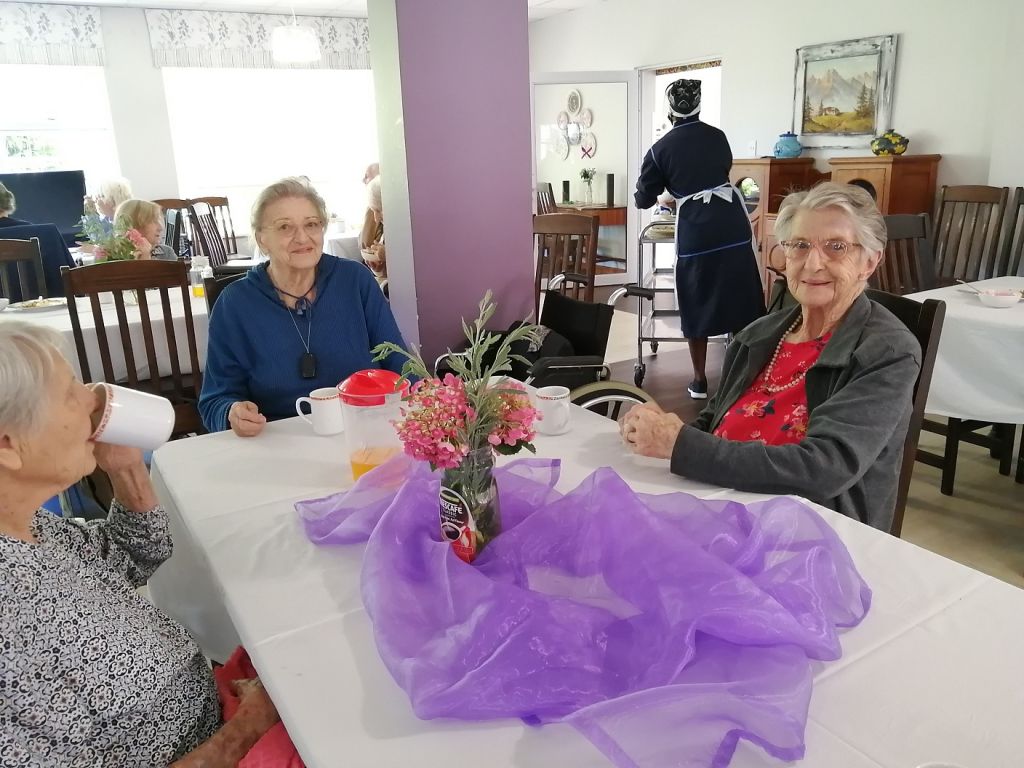 Doreen Calder, Betty Ross and Jeanette Roodt in a festive mood.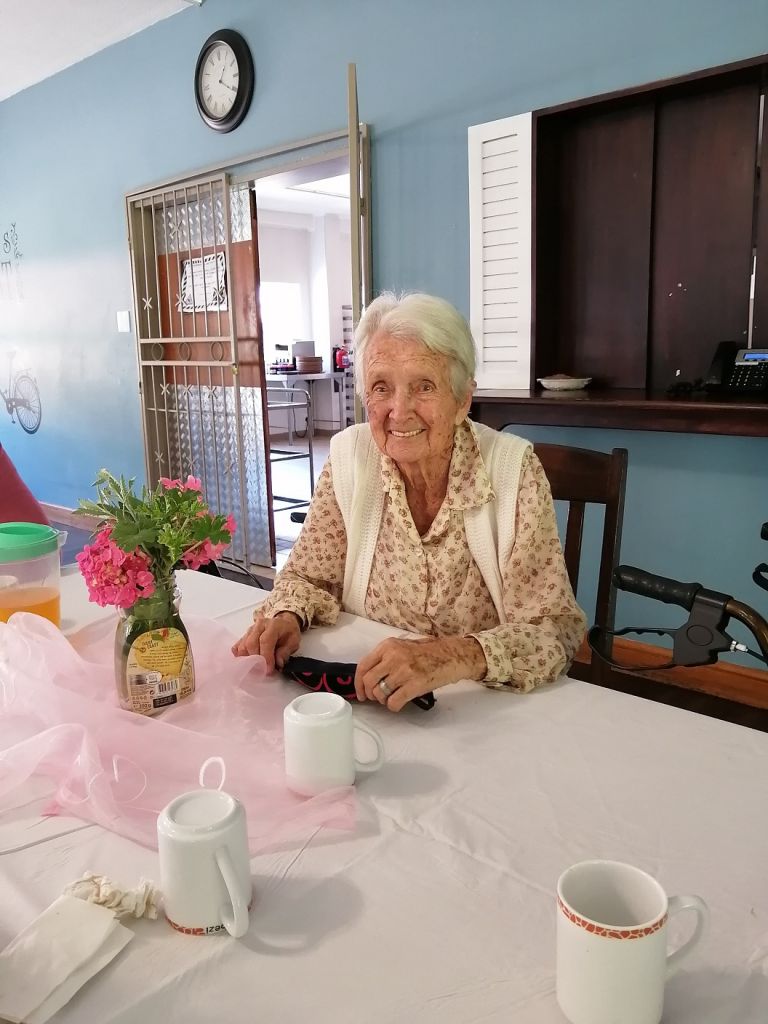 Full of smiles… resident Moira Dowds.